A balcony is a great addition to homes and businesses alike; the wealth of space they provide allows everyone to take in the scenery as they enjoy some downtime. Yet a surface without waterproof balcony flooring, the wrong railings, and unrepaired structural elements can place guests in danger. Let's take a closer look at how to keep your balcony attractive and safe for everyone to use.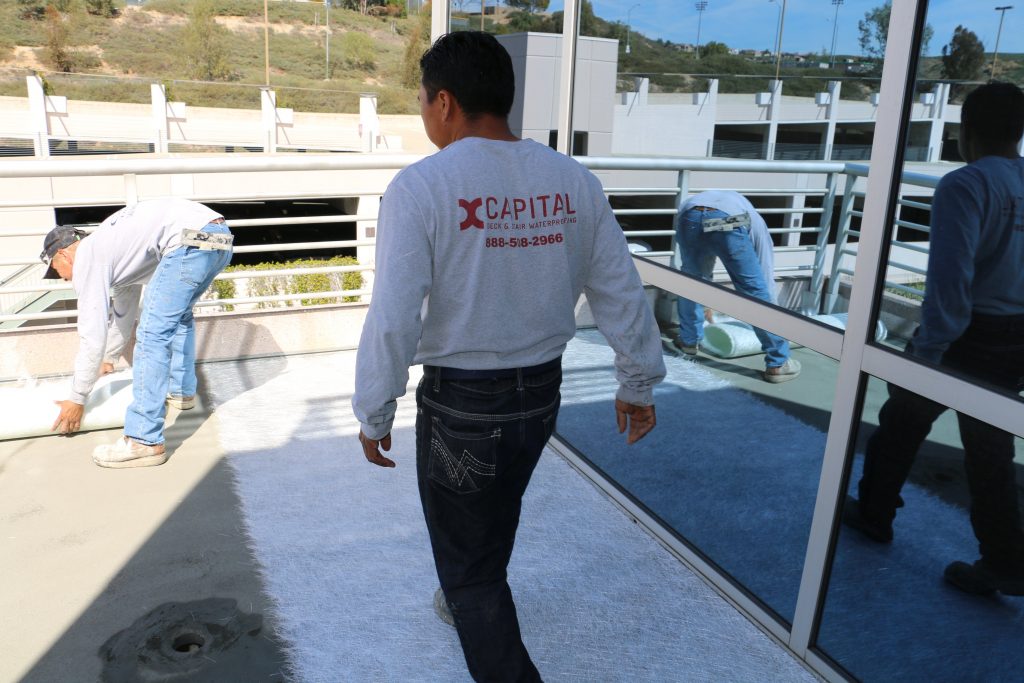 Ensure Railings Are the Right Height
How can you know that your balcony rail is the right height? The California Building Code. Home and business standards differ, but both require minimum railing heights and maximum spacing between posts and balusters, as well as between the balcony floor and bottom rail.
These heights and spacings are in place to prevent falling from the balcony, from going over the railing, or from crawling underneath.
Heed Occupancy Limits
The California Building Code also has requirements for weight, stating that a balcony must be able to withstand a specific amount of pressure at any given location to remain safe. The more people who are on a balcony together, the more weight and pressure that the balcony must withstand at one time.
While this may not be an issue for new and well-built balconies, one that has gone into disrepair poses a far greater risk of safety, which leads us to our next tip.
Monitor Your Balcony Frequently
By regularly monitoring your balcony, you can avoid safety issues. Make regular inspections of the balcony to look for the following signs that could become bigger problems:
Chipping
Cracking
Wearing
Splitting
Uneven surface
Leaks
There are also cosmetic signs of wear such as water stains, discoloration, and dirt that can make your balcony look older than it is. In terms of monitoring, you should also look at the debris that may be collecting on your balcony; not only does clutter look unattractive, but it can cause tripping and falling and also make your balcony more difficult to enjoy.
Make It Safer for All Weather
Weather can definitely affect your balcony's surface, making it slippery and harder to walk on. This can easily cause occupants to fall and become injured. A great way to prevent falls and slips is to coat your balcony with a non-slip surface. Guests and employees will feel much safer when they know they can walk on the surface confidently, and it will completely restore your balcony's look.
Waterproofing Systems That Work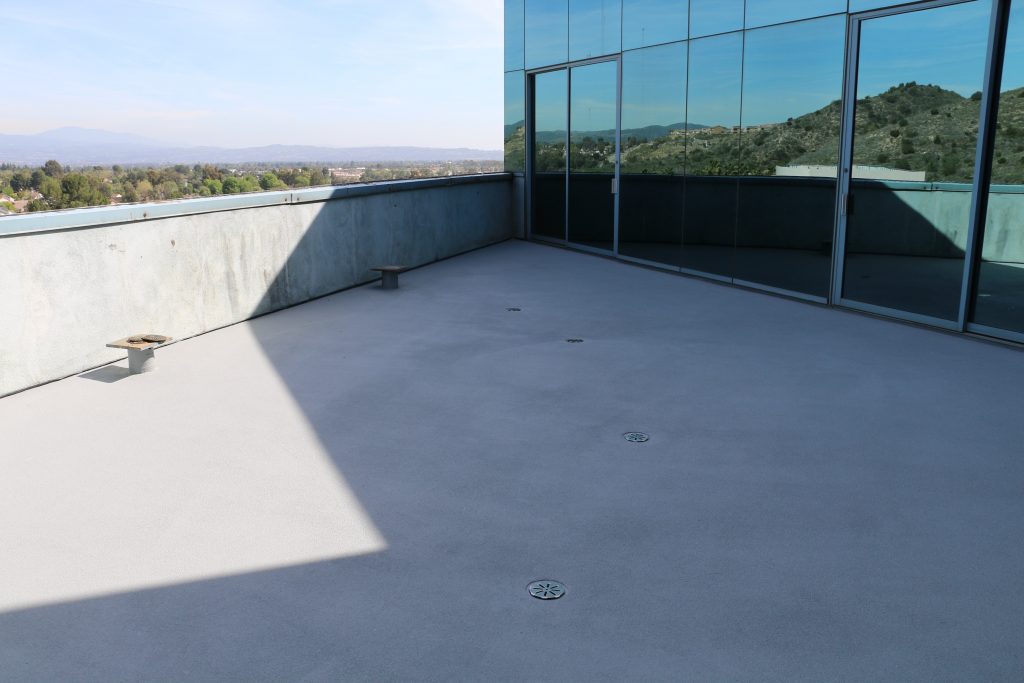 If your balcony needs attention due to cracks, erosion, water penetration, or age, there is a solution that will increase its durability, beauty, life, and value: waterproofing from Capital Deck & Stair, a balcony waterproofing contractor. With over 30 years of industry experience, our waterproofing systems are installed by trained experts.
We provide a warranty and an 8-year guarantee on every service we offer. Learn more about how easy it is to make your balcony safer and more beautiful with Capital Deck & Stair; get a free online estimate today.
If your balcony is your happy place, you want to spend as much quality time out there as possible, even when it's raining. Yet when the rain blows straight onto your balcony, everything gets soaked. Not only that, but rain can seep into your furniture and into the concrete, making repairs from a balcony waterproofing contractor necessary. This guide will reveal how to rainproof your balcony in a few simple ways.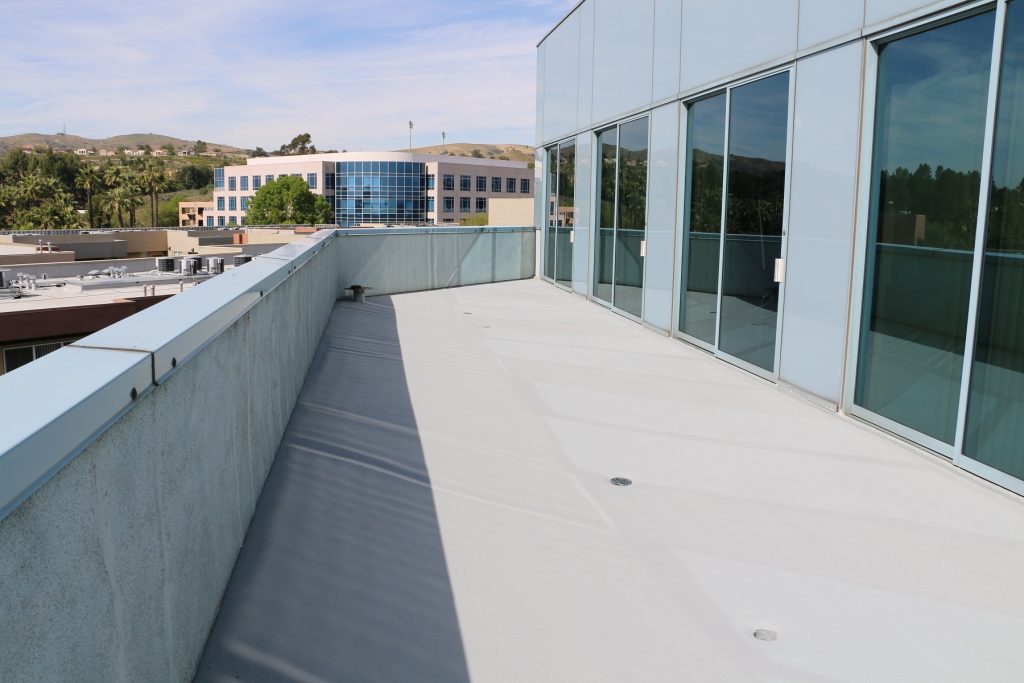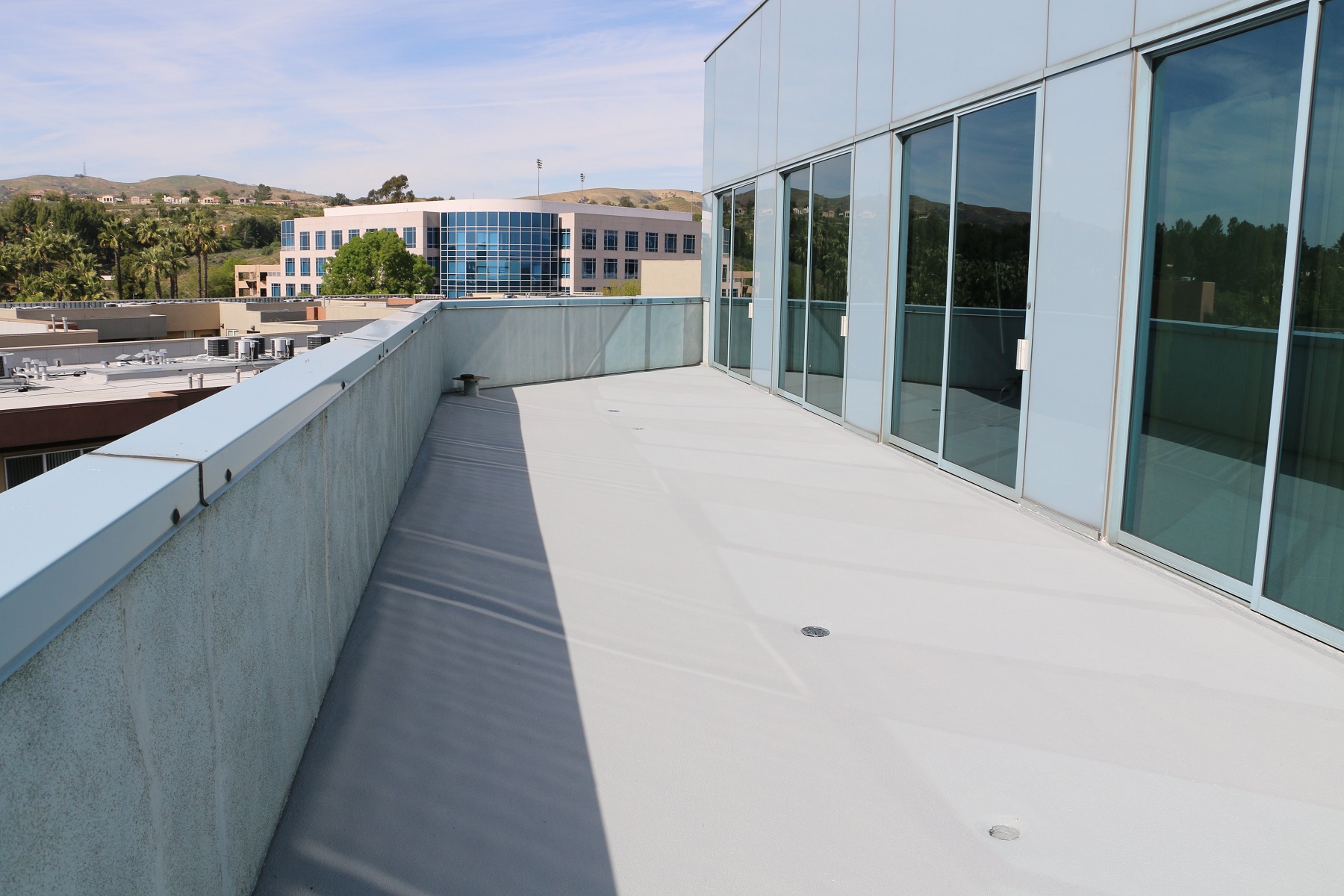 The Right Outdoor Furniture
The first thing to do is take a look at the furniture that's out on your balcony already. If it's rusty-looking, faded, or still soggy from the last rainstorm, it's time to replace it—but with what? Furniture that's made to stand up to all kinds of weather, and there's a lot of it out there. It all depends on your taste but, if you're going with wood or cushions, there are some cautions.
In order to last, wooden outdoor furniture needs to have been treated with waterproofing sealant. As far as cushions go, not all are created equally. If you don't want to have to bring your cushions in during a rainstorm or to cover your furniture, then simply ensure your cushions are made with quick-dry foam in addition to having a water-resistant cover.
Use Waterproof Decor
If you use your balcony as an outdoor living room, you likely love to decorate and light it up. Over time, your décor and lights will lose their luster to rust unless they're made for being outside. Of course, you should always choose balcony lights that are waterproof and made for outdoor use only. As for decorative items, resin, glass and stone are all ideal.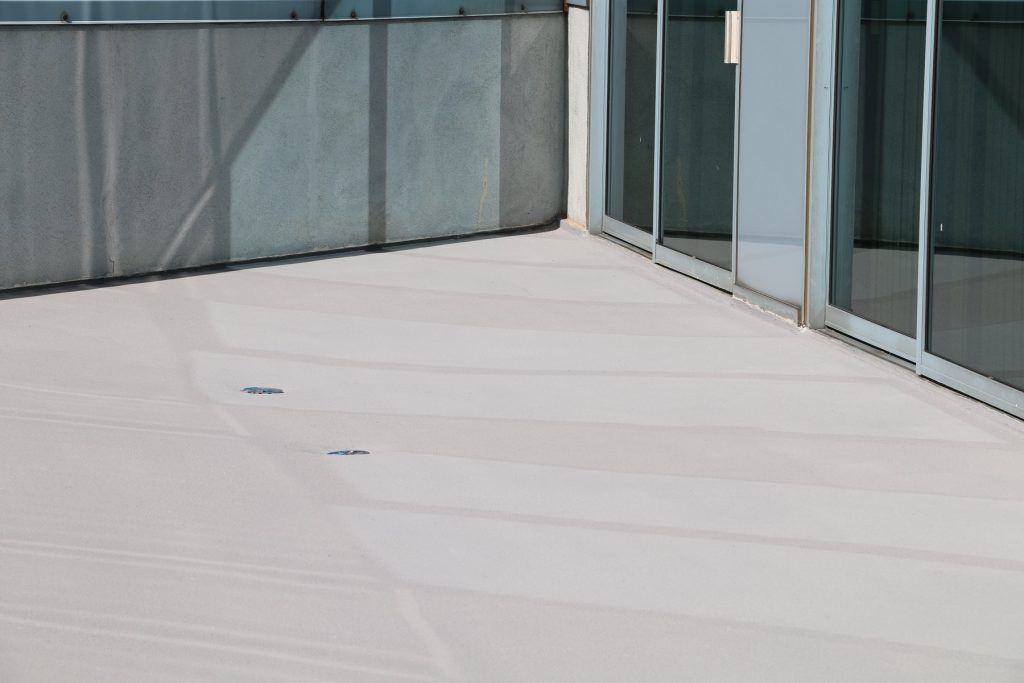 Proper Plant Drainage
The plants on your balcony will love the rain, but they can only consume so much before they become waterlogged. When this happens, your plants and your balcony can be at risk. Rain will drip through the bottom of plant pots straight onto—and into—the surface, requiring balcony deck repair.
The best thing to do is change your soil if it's made for gardens. Garden soil doesn't work well in plant pots because it's too dense and, as a result, is more likely to overflow. Denser soil will also make it more difficult for plants to root. Potting soil is looser, is easier for roots to move through, and will allow water to move more easily to the bottom.
You'll want to make sure there are enough holes in the bottom of pots as well, although this will still mean that water hits your balcony. However, when you choose to seal it, rainwater will bead up on your balcony instead of soaking into it.
Cost-Effective, Guaranteed Waterproofing
When you want to save your balcony or deck from the rain, quality matters. Capital Deck & Stair is a balcony waterproofing contractor offering durable, high-quality solutions that dramatically increase your home value without the high cost. Call today to get a free estimate: (424) 339-0953.