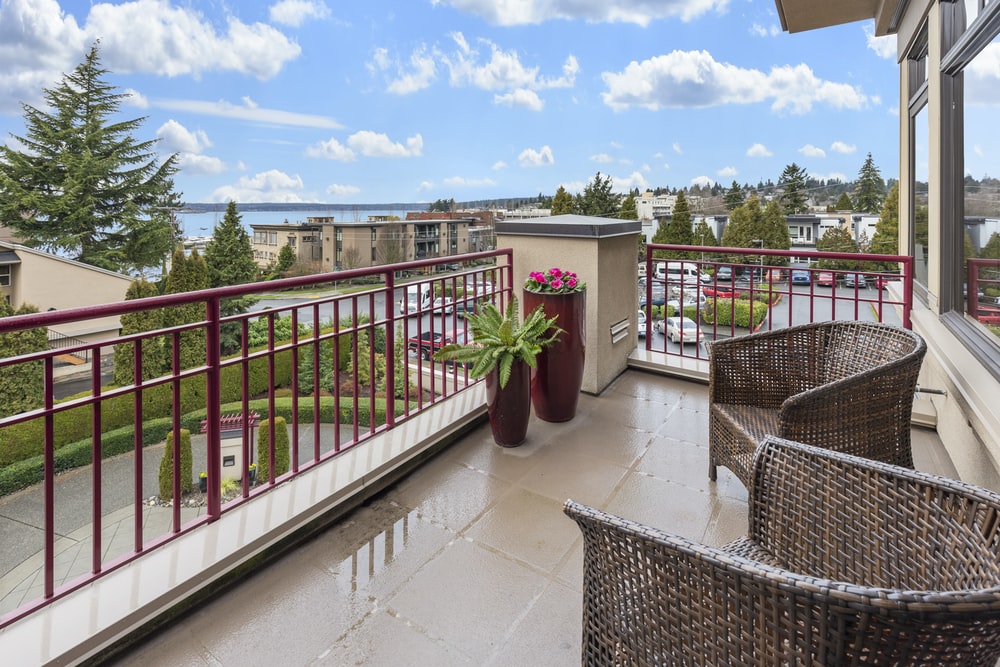 While having quick access to the outdoors is the primary benefit of a balcony, it's also the greatest drawback: Rain, snow, and other weather can cause water damage to your balcony's surfaces and structural components over time. Left unchecked, this damage can make your balcony unsafe to use—or, at the very least, unsightly to look at!
Thankfully, you can prevent water damage to your balcony with these simple tips.
Cover your balcony
Rain and weather will damage even the most well-built balconies. As a result, it's a good idea to cover your balcony whenever possible, especially during storms.
There are many ways you can cover your balcony, some of which can even improve the aesthetics of your home. A small balcony covering or roof, for example, can help keep your balcony permanently dry. Otherwise, use a tarp or canvas to cover your balcony during rain or snowstorms.
Unfortunately, even the most well-covered balconies will get wet from time to time. In these cases, modern materials and waterproofing are essential.
Use modern decking materials
Many new balconies and decks are built from modern materials capable of withstanding water and other types of damage. These ultra-durable materials are quickly replacing traditional balconies made form rot-prone wood or corrosive metals.
Even though modern decking can be more expensive than traditional materials, the long-term benefits (and savings) tend to outweigh the initial cost; instead of having to replace a wood deck every 20 years, for example, a deck made from modern materials can last a lifetime.
While many types of modern decking are somewhat waterproof, they're sometimes fastened using non-waterproof fittings. In any case, surface waterproofing is highly recommended for any decking material.
Invest in balcony waterproofing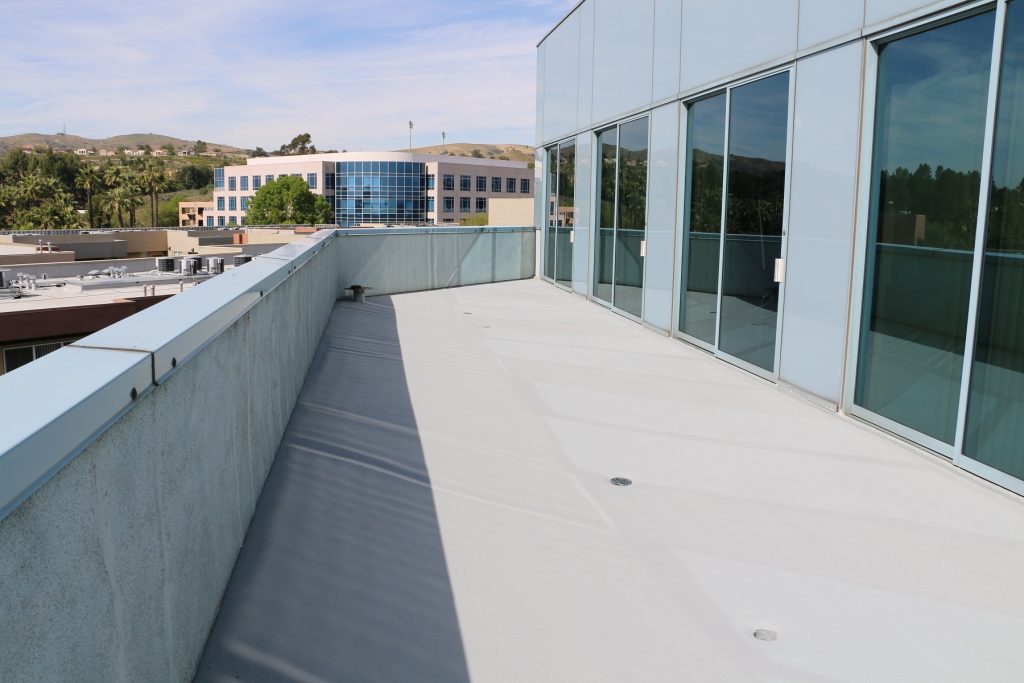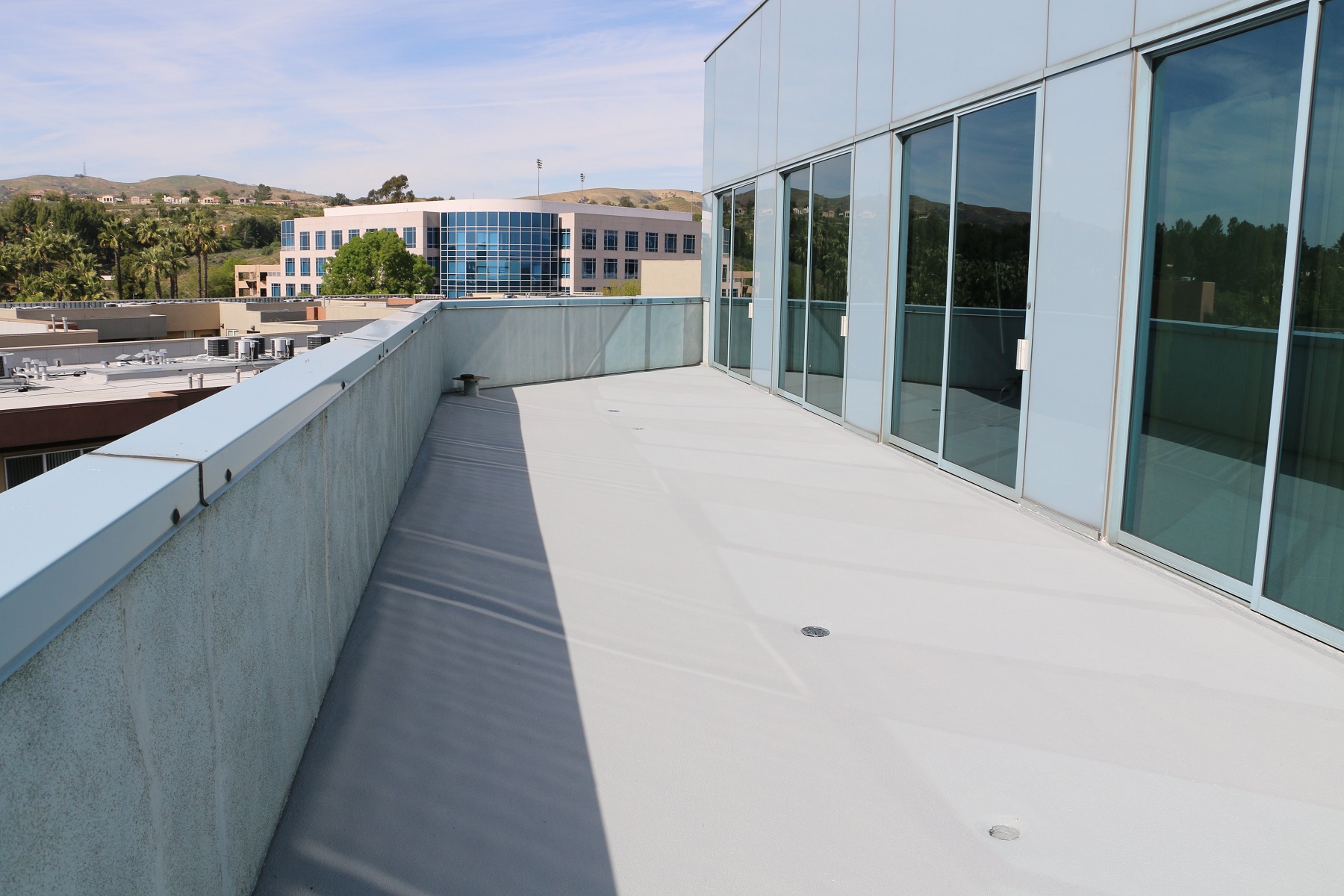 No matter how well you cover it, your balcony is bound to get wet at some point—and no material's completely impervious to water! As a result, balcony waterproofing is essential for any balcony, whether new, old, or covered.
Balcony waterproofing isn't just essential for long-term durability: It's also essential for safety. Wet balconies are often slippery, making them potentially dangerous for foot traffic. Waterproofing can also help prevent splinters, rot, rust, and corrosion caused by long-term water damage to wood or metal decks.
Another benefit of balcony waterproofing is its flexibility. With most waterproofing solutions working for almost any combination of materials and surfaces, waterproofing is one of the most effective ways of protecting and prolonging the life of your balcony.
Perform regular maintenance
Regular maintenance and cleaning can help prevent many effects of water damage before they can become major problems. In addition to regular cleaning, be sure to check for and repair any areas with rot, rust, or corrosion—especially during wetter months of the year.
You may also want to refinish or recoat your balcony regularly depending on the strength and durability of its materials. Wood balconies will typically need to be refinished at least every decade, while many synthetic materials may never need refinishing.
You may also want to waterproof your deck at regular intervals, especially if your waterproofing treatment has begun to wear down. Keeping your balcony floor waterproof can also make cleaning and other maintenance much easier by creating an easy-to-clean surface.
Find the right balcony waterproofing contractor
No matter what type of balcony you have, balcony deck waterproofing is the best way to protect your investment from water damage. For the best results, be sure to hire a trusted waterproofing professional.
For more information on our balcony and deck waterproofing services, call our team at (424) 339-0953.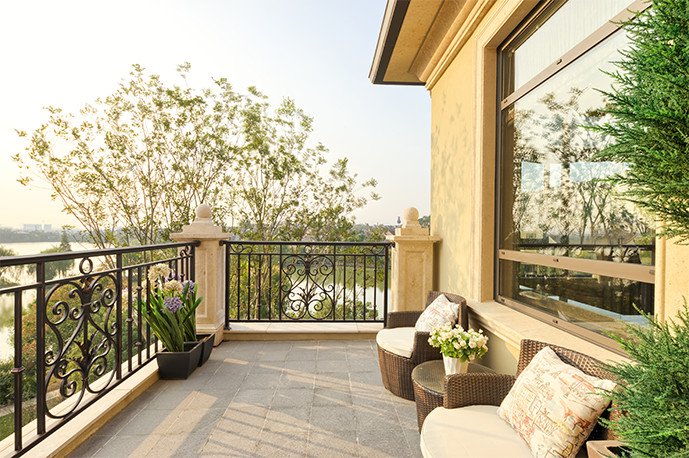 Balconies are exposed to the outdoors and, thus, are highly vulnerable to damage. A membrane protects underlying materials from water intrusion, whether it is exposed or covered with wood planking or concrete. Damage can still occur. Here are the leading causes plus reasons to have regular balcony maintenance.
1. Lack of Drainage
Without proper drainage, water can overflow and cause various problems. An edge-wrap drainage system must be kept clear of debris so there are no clogs and water can drain into the gutter.
If your balcony has a guard-wall, it likely has area floor drains and scuppers—drains that provide a path for water to flow from the surface through the wall and into the drainage system. If an overflow scupper is installed and water is draining from it, the primary scupper is probably clogged.
2. Cracks and Leaks
Cracks in the grout, concrete, or other surface materials invite water damage. Concrete spalling can indicate serious damage; the cracked or flaking concrete can create leaks. If the membrane is cracked and internal joints have separated, leaks can occur that reach the interior of the balcony structure. Water can ultimately reach the wall assembly and cause the balcony structure to rot. Even minor damage caused by heavy objects or holes caused by table/chair legs can lead to water entry.
3. Poor Construction Planning
To protect a balcony from damage, it must be properly constructed. The planning stage must factor in how each component will be installed and the type of membrane to be used. All work must comply with the most current building and manufacturing codes. An improperly built balcony may require expensive retrofits or altogether fail in a dangerous collapse. Taking shortcuts during construction, a lack of building skills, or poor coordination among contractors can put your balcony and family, friends, or neighbors at risk.
4. Lack of Maintenance
Water leaks and structural issues can occur with insufficient building maintenance. Spotting problems such as water stains on the balcony's underside, peeling paint, missing grout, or weak structural joints can allow a contractor to address them before failure. Proper maintenance can also avoid many issues from occurring in the first place. Maintaining a balcony membrane can prevent water leakage and further damage, as it is prone to separating from the wall or being displaced due to building frame shrinkage.
5. Ponding of Rainwater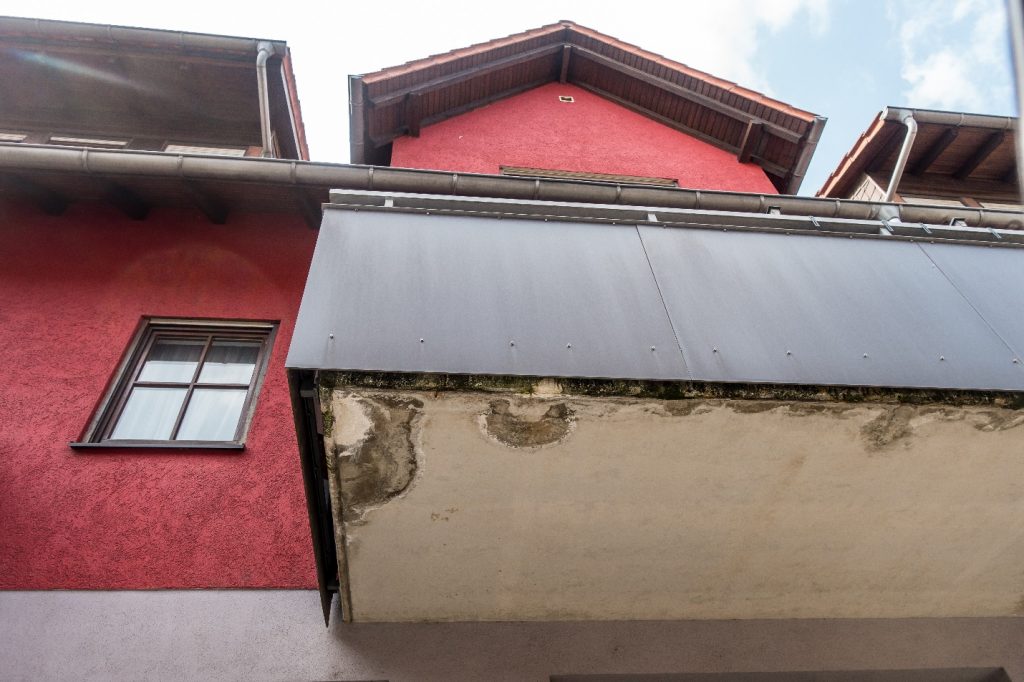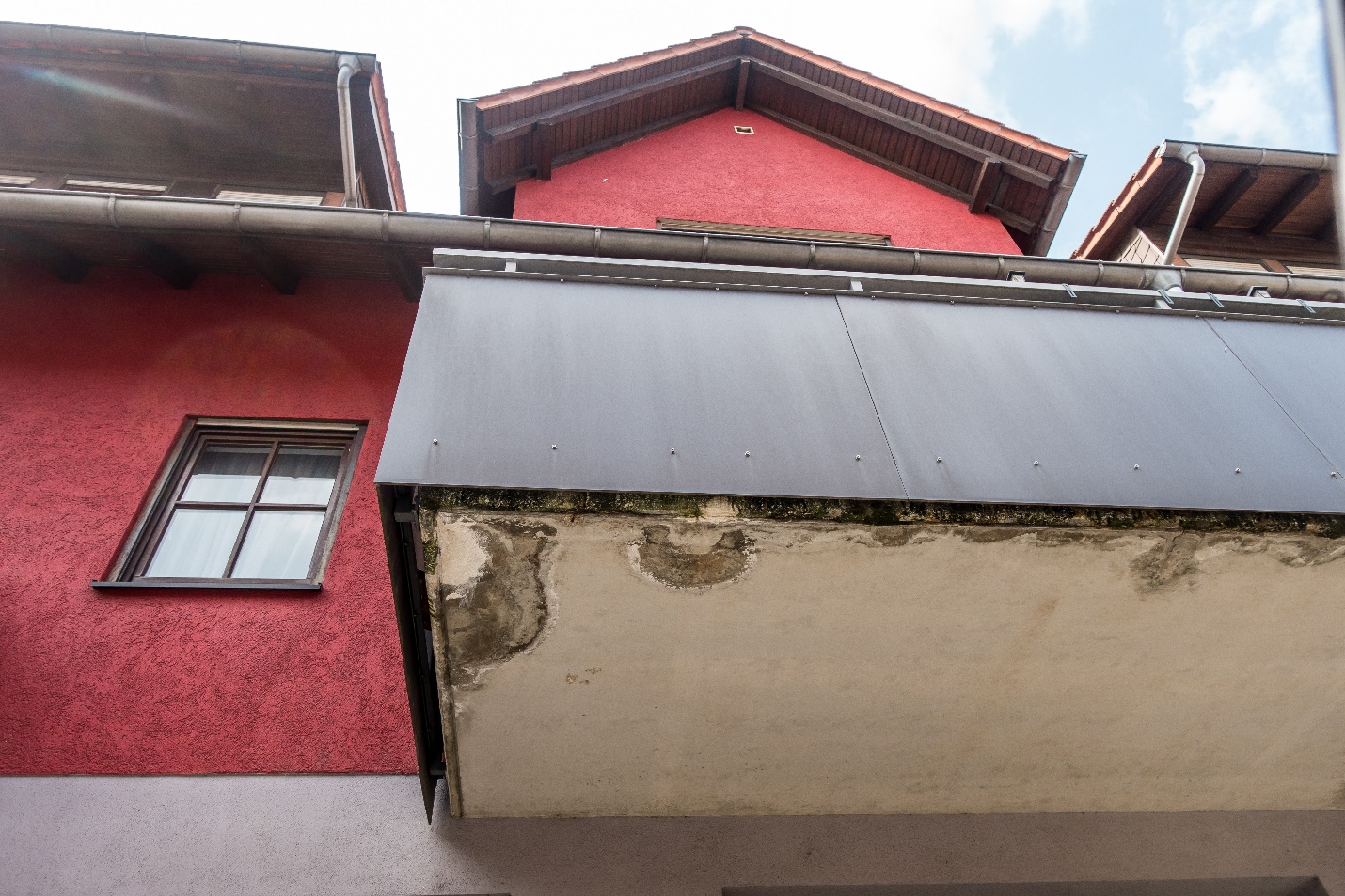 Ponding can be caused by blocked drainage, an improper balcony surface slope, or structural sagging or settlement. Leaves, twigs, and dirt that build up should be cleaned to allow water to drain. Regular cleaning of your balcony can prevent expensive and time-consuming repairs. If moisture pools between the membrane and tiles, the membrane can break down, leading to a lack of waterproofing to protect building materials.
Call for Balcony Waterproofing and Repair
Capital Deck & Stair provides high-quality solutions to protect balconies. Our professionals know how to repair a leaking balcony using the latest tools and techniques, or we can install a protective balcony cover to reduce contact with water. Call 424-339-0953 to ask any questions or schedule your free estimate.