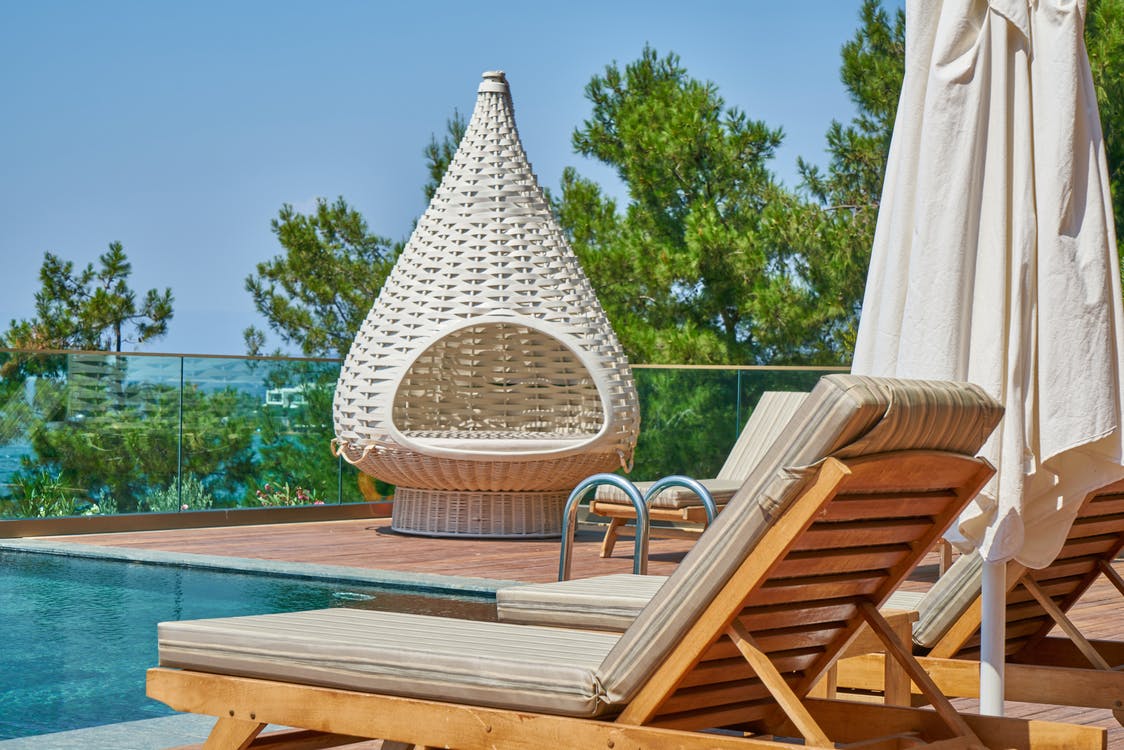 The ideal pool deck should strike a perfect balance between form and function, serving as a visually stunning gathering place while also providing a safe surface for (wet) foot traffic. As a result, there's a lot to consider when designing your pool deck. This short guide will explore a few of the most crucial considerations.
Size
The size of your pool deck is ultimately determined by the size of your pool. There's no exact formula here, however: Just as you probably wouldn't build a foot-wide path around your pool, you probably wouldn't build a deck the size of a parking lot.
Ideally, your pool deck should surround most of the pool while also providing space for additional walkways (such as to and from the house) and any patio/sitting areas you'd like to have. Again, size is determined by both the size of your pool and, perhaps most importantly, how you'll plan to enjoy it.
Appearance and Aesthetics
Just like with size, your pool will help determine the aesthetics of your deck. An above-ground pool, for example, will likely require a raised deck surrounding it, which will probably connect to a new or existing deck extending off your house. By contrast, an in-ground pool often utilizes a patio-like deck surface.
In any case, you have a lot of options when it comes to choosing the appearance of your pool deck. While you should try to match both the house and your landscaping, many pool decks can serve as an aesthetic foundation for your entire property. As a result, you should be careful to consider the appearance of your deck, knowing that it will easily become a focal point!
Materials and Durability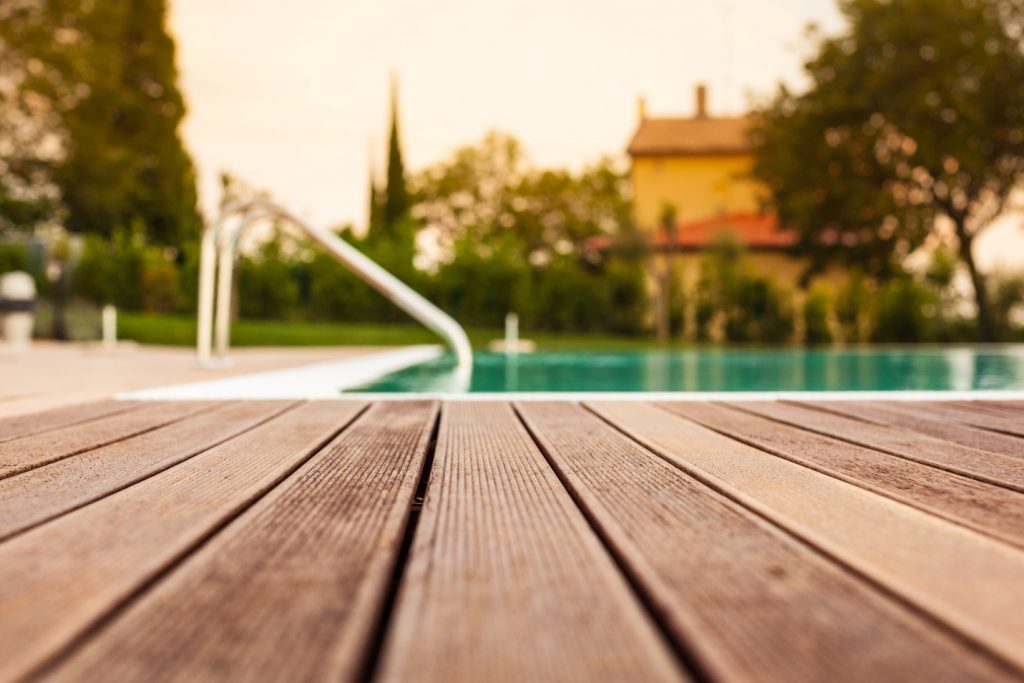 While the materials you use are ultimately determined by the type of deck you'll build, you still have plenty of options with each type. For example, an above-ground pool deck is almost always built from a wood (or synthetic) decking material, but this category ranges from natural wood to waterproof decking material.
By contrast, most patios and low-lying decks are built from stone, bricks, and other masonry materials. However, many homeowners are switching to waterproof decking materials for low decks due to their ease of installation and maintenance.
Weather Considerations
Local weather patterns and seasonal changes are extremely important to consider when designing your deck. While Californians enjoy great weather year-round, those in colder areas should consider cold- and weather-proof decking materials and designs. This consideration often rules out natural wood, which can shift and warp with changes in temperature and humidity.
In any case, however, rain-proofing and waterproof deck coatings are essential for protecting your investment from long-term damage.
Maintenance
Finally, the design of your deck should minimize maintenance over time—something which is mostly dependent on your choice of materials and surface treatments. Regardless of where you live, your pool deck will see a lot of water and moisture, whether it's from the pool water or the weather.
To minimize your deck's maintenance over time, use pool deck coatings and waterproof decking materials.
Using a Professional Service
Whether you're using natural wood or a waterproof deck material, a waterproof deck coating can help improve the longevity and durability of your new pool deck. For more information on our deck coating services, call our team at 424-339-0953.
Even if you don't know the specifics of why mold and mildew are bad, you probably know that it's best to prevent them from developing on your property. Whether you are working on a property where you live or one that you manage as a landlord, paying attention to mold and mildew risks is important. In this post, we'll highlight a few key steps you can take to avoid mold and mildew, including working with the best waterproofing companies in Los Angeles CA.
Maintain a Clean Area
If you allow your outdoor spaces to remain messy and full of debris and other items, you'll be creating a breeding ground for mold and mildew. Sunlight is the enemy of mold, and there is plenty of sunlight to go around in the L.A. area—but it can only help to prevent mold if it has clear access to your outdoor surfaces. If there are leaves covering a patio, for instance, those leaves can offer shade to the patio and make it easier for mold and mildew to grow.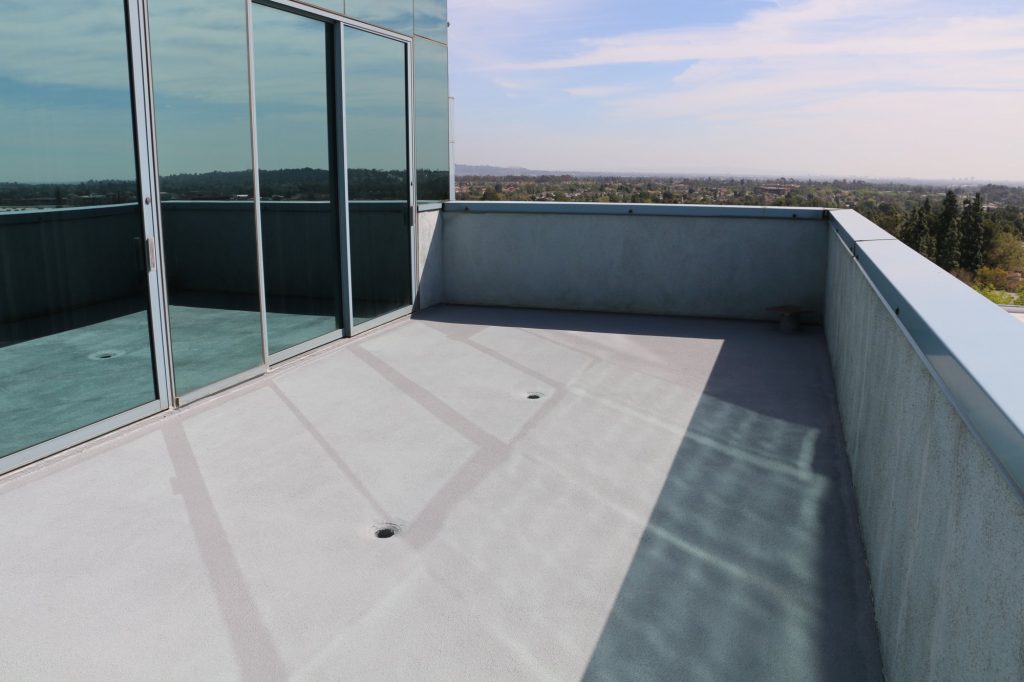 Use the Right Products
When you are designing your outdoor living space, be sure to pick products that are meant for use outdoors. Mistakes in this area are a common cause of mold problems, as things like indoor cushions just aren't meant to handle the outdoor environment. Even in the mostly dry Southern California climate, there will still be plenty of moisture around during nights and mornings to put down a layer of dew and saturate your outdoor furniture.
Waterproofing the Right Surfaces
To keep mold and mildew away, you need to win the battle against water. To prepare the outdoor spaces around your house, home waterproofing contractors can help. By adding a waterproof layer over things like pool decks, balconies, stairs, and more, you can make it far less likely that mold and mildew will develop. Likewise, commercial waterproofing contractors can help with commercial properties. Either way, taking the time and making the investment to waterproof key areas will be a big help.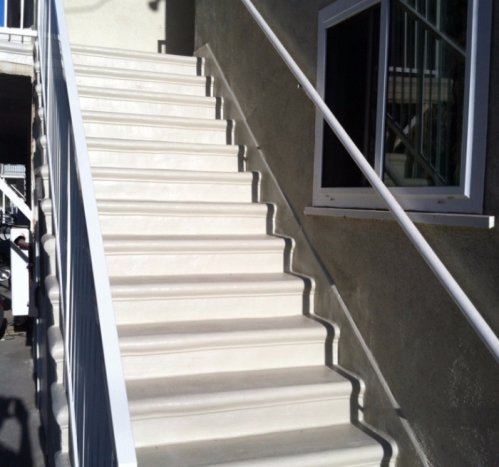 Watch for Leaks
There is always going to be some water naturally in the environment that can cause mold problems, so you want to avoid adding even more water to the area that could enhance these issues. Periodically check all of your outdoor faucets to make sure they aren't leaking—even a small leak can deposit a large amount of water on your outdoor surfaces over time.
Contact Capital Deck & Stair Today!
Don't wait any longer to address issues that you may be having with outdoor mold and mildew development on your property. Contact Capital Deck & Stair to learn more about our waterproofing services—we will be happy to provide you with a free estimate and answer any questions you may have. Thanks for visiting!
The Hazards of Having Mold and Mildew on Your Deck

Mold and mildew are ugly little fungi that latch happily onto all kinds of porous and non-porous materials (stone, concrete, tile, etc.), thriving best where it's especially damp. With an outdoor deck, rain, swimming pools, humidity, and other moisture can easily leave your deck susceptible to these frustrating microorganisms.
Don't be tempted to write these intruders off as harmless. The following are just some of the hazards posed by a moldy, mildew-covered deck.
They Can Threaten Your Deck's Integrity
Although mold and mildew appear to exist purely on the surface of your deck, they're likely causing deeper damage than you realize. Unless your deck is made from a truly non-porous material or has been properly sealed and protected, the microscopic roots of the fungi will reach down beyond the surface.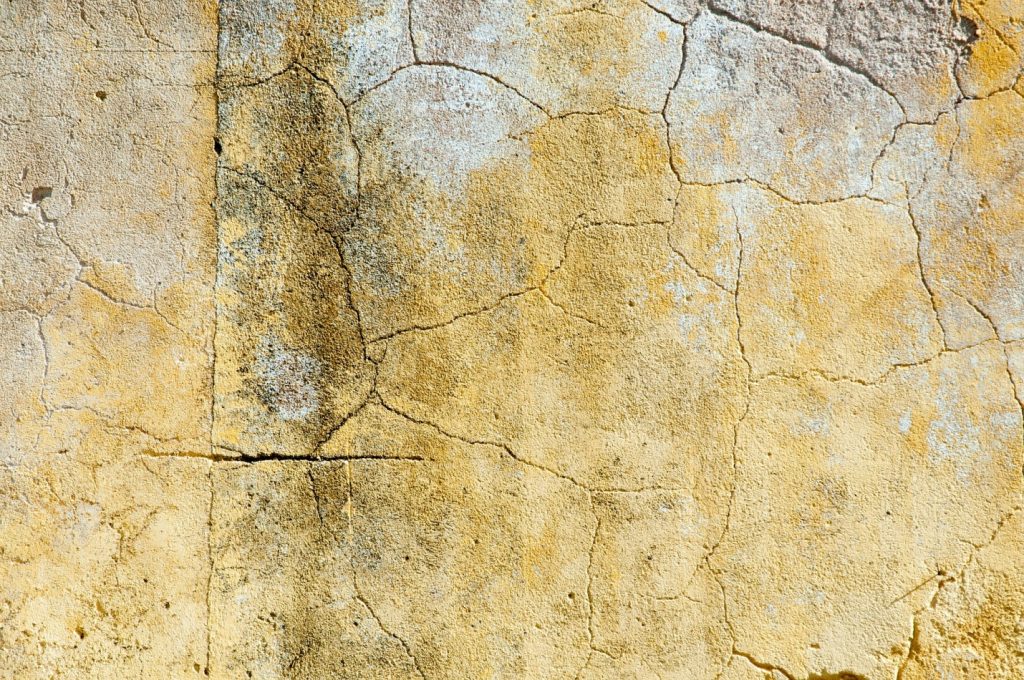 In nature, mold and mildew play the important role of helping to break down decomposing organic matter. Unfortunately, because mold and mildew need very little to grow, most deck materials have sufficient nutrients to keep them plenty happy. As the fungi do what they naturally do on your deck, the integrity of the material will eventually begin to break down, making it vulnerable to chips, cracks, crumbling, and other damage.
Mold and Mildew Are Hazardous to Human Health
Even if you don't care about the appearance of your deck, you should be aware of the risks that significant mold and mildew exposure can pose to human health. Almost any type of mold can cause some problems for individuals with allergies, asthma, and other sensitivities, but certain groups—like the genus Aspergillus—can produce dangerous toxins and cause serious illness and infection.
Mildew is technically a type of mold, but it prefers flat surfaces and tends to affect plants the most. It's considered less harmful than other types of mold, but its spores can certainly create breathing problems if they are inhaled, especially in those with already poor respiratory health.
They're Not Great for Your Property Value
Some of the hazards posed by these fungi are more financial than physical. In addition to the structural and surface damage that mold and mildew can cause your deck, their appearance alone can be a major hit to your property's curb appeal. They can spread quickly across the surface of your deck, creating unsightly gray, green, and black splotches that can be tough to eliminate without fungicides that penetrate into the material to kill the roots. If you're trying to sell your home or commercial property, this can be a big drawback.
We Strive to Be One of the Best Waterproofing Companies in Los Angeles, CA
As professional waterproofing contractors in Los Angeles, we at Capital Deck & Stair help home and business owners throughout the area protect their patios, pool decks, and other outdoor spaces from the damaging effects of moisture, mold, and mildew. Call us today at (424) 339-0953 to learn more about how our residential and commercial waterproofing, resurfacing, and sealing services can keep your deck beautiful and functional for years to come.
Source:
Renovating your home can be so much more than just painting rooms in different colors and swapping out your furniture. Expand your home into the outdoors with a new or renewed deck, protected by professional deck waterproofing.
What Kind of Deck Is Right for You?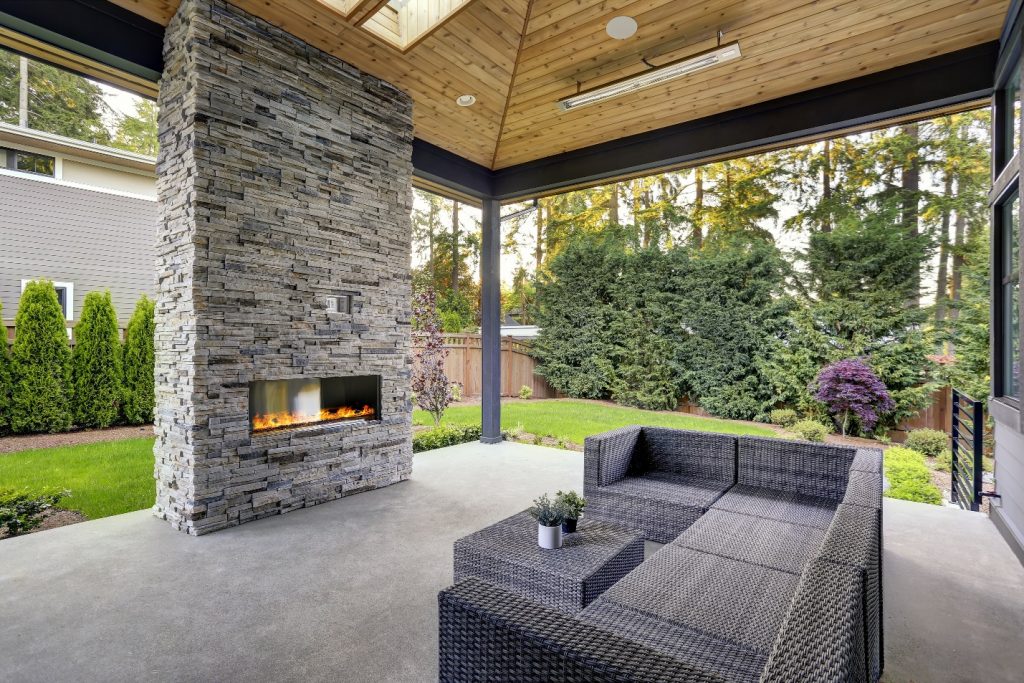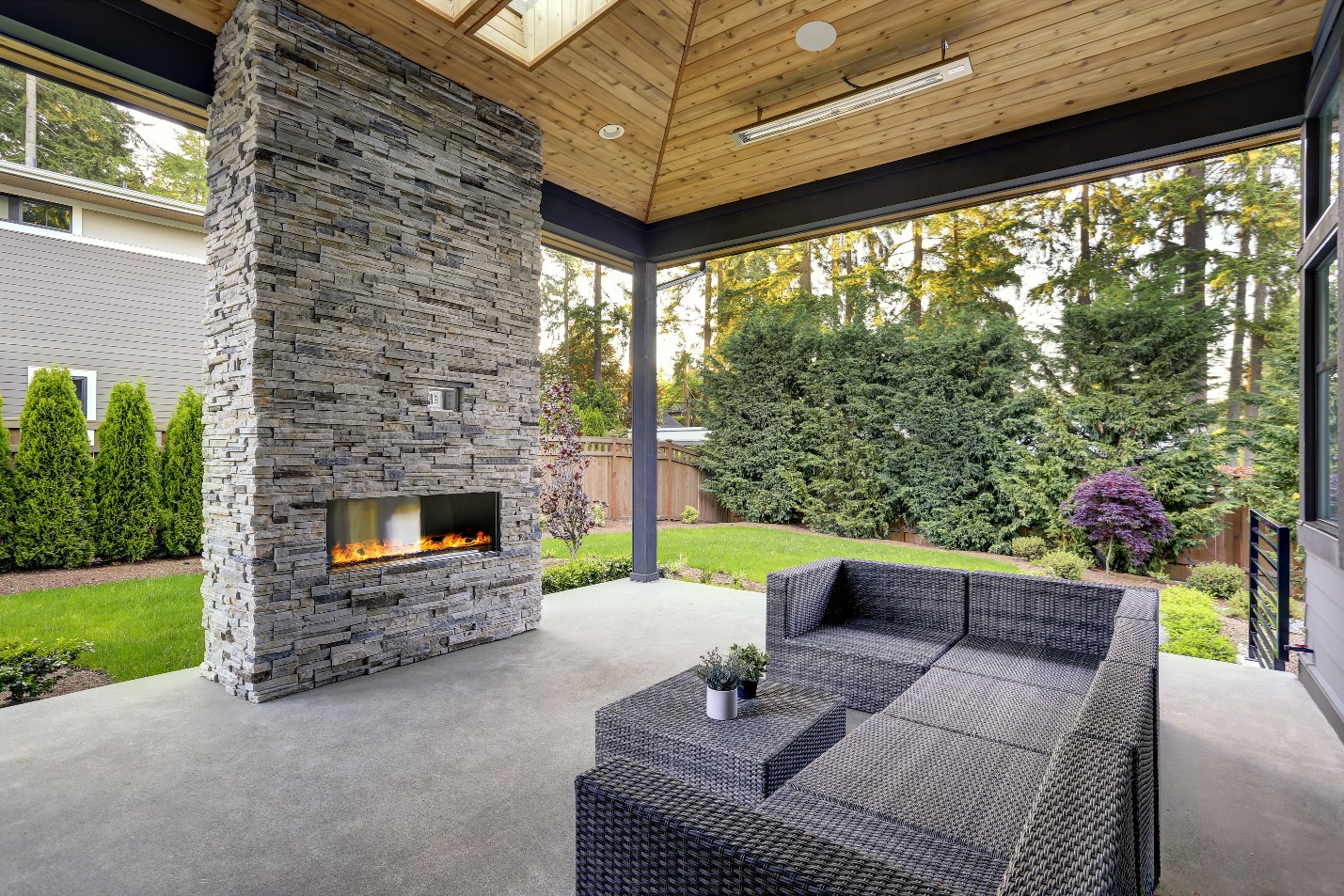 Different types of decks cater to different needs. If you want a dedicated outdoor space for entertaining, lounging, grilling, and other relaxing activities, you might choose a simple, classic leisure deck. If you're looking for something with a bit more motion to it, you might choose a walking deck that wraps around your home like a covered walking path.
If your home has an in-ground pool, you probably already have a simple concrete pool deck. If you've got an above-ground pool, you can still create the appearance and convenience of an in-ground pool by surrounding it with its own deck.
Building a Deck Adds Value to Your Home
Any time you build something on your property, you've got a natural opportunity to increase its overall value. With a sturdy well-kept deck, you can boost your home's curb appeal and make up for its costs in property value—something that especially benefits those hoping to sell their home in the future. In fact, the increase in property value from adding a deck can be as much as 85% of the building cost!
More Space for Entertaining and Relaxing
Even if you have a spacious interior that's perfect for indoor parties and events, adding an outdoor deck creates more usable space and presents new opportunities for food and fun. Set up a fully loaded grilling station, warm up around a fire pit, or create a quiet oasis for reading. Whatever you love, a deck offers more space for it.
Already Have a Deck? Restore It to Its Original Glory!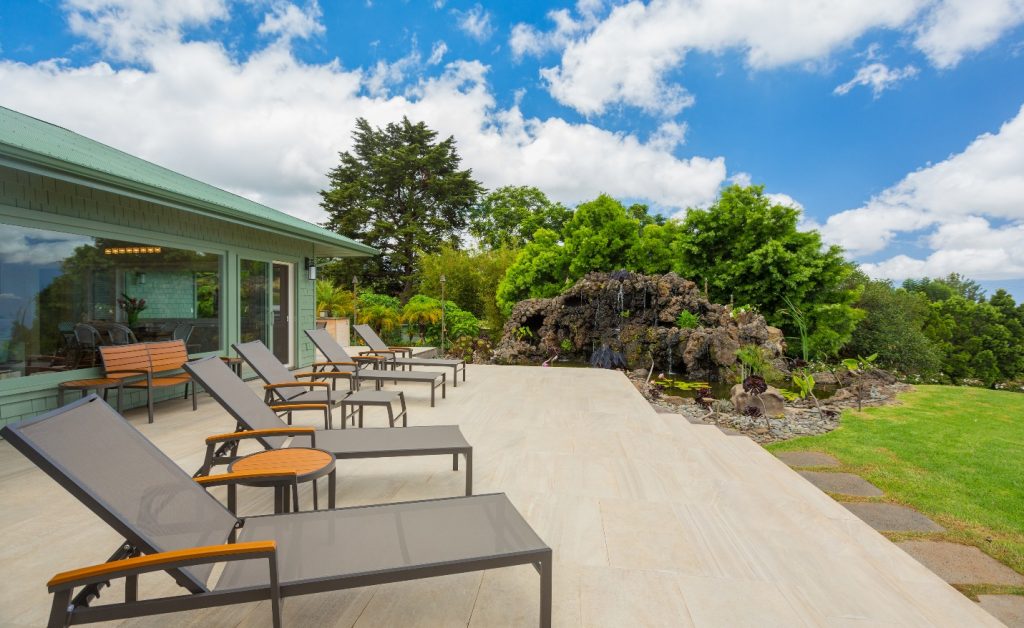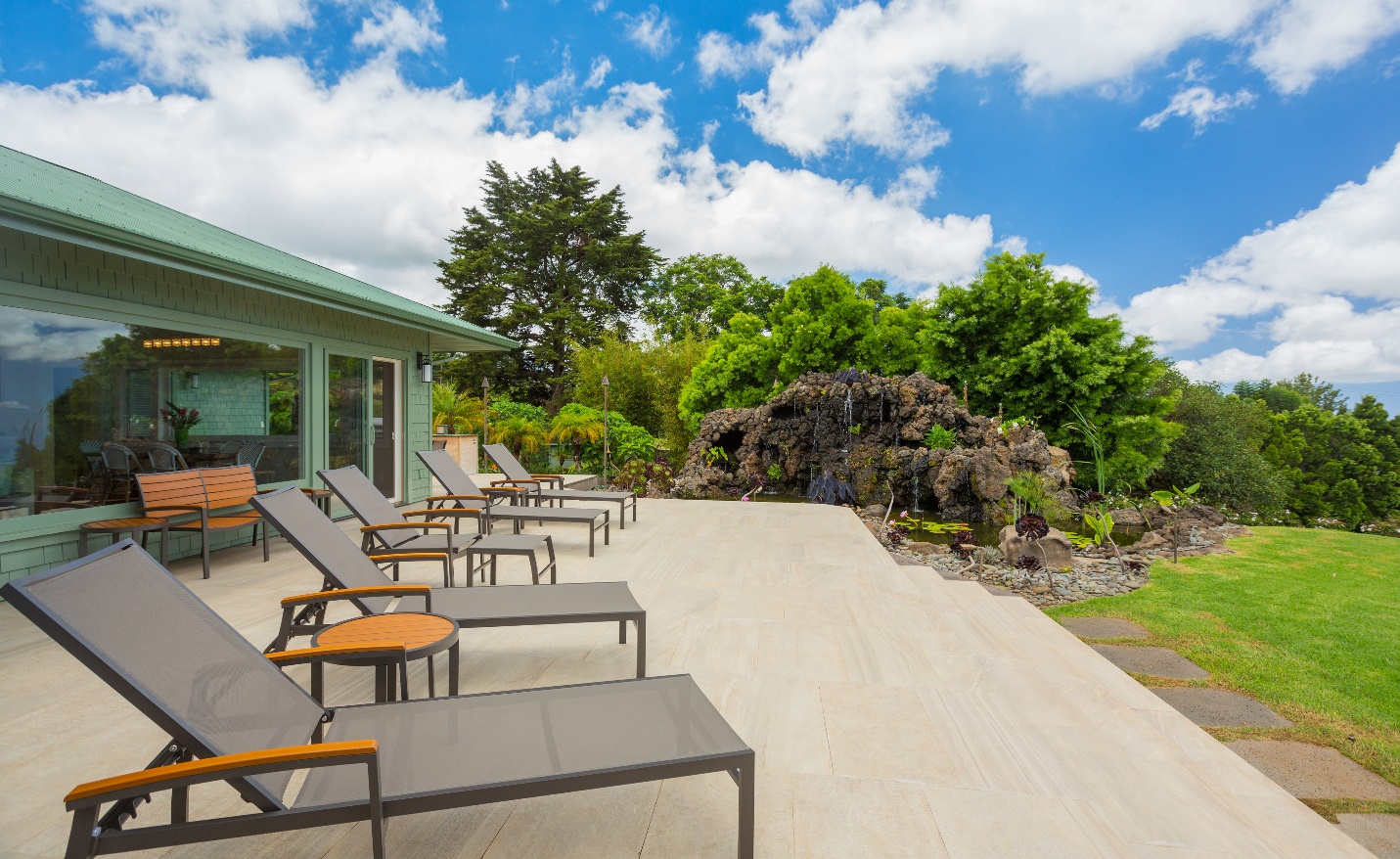 Even if your home already features a deck, you can still increase your property value by improving upon it. If your deck has been damaged or heavily weathered or simply lacks its original aesthetic appeal, you can restore it with basic repairs and refinishing.
With professional deck resurfacing, you can smooth the walking surface and make your deck safer and more beautiful. If your concrete pool deck has been cracked, chipped, or stained, resurfacing can correct the issue. If you've got a damaged, sun-bleached wooden deck, you'll also probably want to have it re-stained.
Most importantly, any new or renovated deck should be properly sealed and waterproofed to protect your work against the harsh elements and keep your property's value up as long as possible.
For Professional Deck Waterproofing in Los Angeles, Choose Capital Deck and Stair
As trusted deck waterproofing contractors, we've helped many southern California homeowners protect their decks from the potentially damaging effects of things like rain, ice, chlorinated pool water, and sun exposure. With professionally applied coatings, you can extend the lifespan of your deck and keep it looking beautiful for years to come.
Call us at (424) 339-0953 to learn more about how we can help you protect your new or refinished deck.
Source:
https://home.howstuffworks.com/home-improvement/repair/increase-home-value.htm
The ocean is one of the most attractive features about California. The blue waters, warm weather, and smell of ocean air draws millions of visitors and makes our shoreline property some of the most valuable and desirable in the entire country. Many of these beachfront properties, both commercial and residential, are outfitted with decks that overlook the sea, offering spectacular views and enjoyable space.
However, these decks face a significant problem: constant, unrelenting exposure to ocean air. Ocean air is extremely humid, and sometimes is full of fog or marine layer, which imbues deck materials with moisture that can cause extra expansion, expedite wood rot, and even wear away at the structural integrity. If you have an ocean-view deck, you'll want to choose a material that's both resistant to the immense heat California beaches can experience and the almost-constant barrage of moisture.
Here are a few deck materials that are particularly good for decks in areas located in close proximity to beaches.
Synthetic Boards
Wooden plank-style decks are a pretty common design choice near beaches due to their laid-back, coastal feel. However, traditional wood is a pretty awful material to actually use since it tends to rot so quickly. Synthetic boards, however, are rapidly becoming a pretty popular choice since they're made of a mixture of recycled plastics, wood fibers, and other materials that are less influenced by heat, less prone to water intrusion and rot, and can withstand a heavy barrage of moisture both from humid air and marine layer.
Concrete Pavers
Concrete pavers are quickly becoming a popular low-cost choice in beachfront decks, particularly for patios, pool decks, and rooftop installations. Pavers are inexpensive, have a classic look to them, and can be easily maintained and replaced. They're extremely durable to heat and moisture as well, two of the toughest elements for a deck to survive. However, they are heavy and require a pretty sturdy deck space, which makes them generally only advisable for well-supported deck structures and patios built on ground level.
Poured Concrete
Poured concrete is a great material for those who have the extra money and time to invest in a truly durable and long-lasting deck. Concrete can be formed into nearly any shape, is extraordinarily strong, and water and heat have very little effect on it as long as the deck surface is regularly inspected for cracks and given a waterproof seal. However, this is a pretty expensive option as well, and may not be suitable for all applications.
Vinyl
Vinyl is an extremely popular material that's used to make almost everything. It's extremely flexible, being made in a wide variety of different styles and colors to match any look you're going for (even wooden-style decks), easy to install, and fairly inexpensive. It also never needs painting, resists staining, and even has significant heat rejection properties, making it a popular choice for California summers! However, over time it can start to sag, particularly in heavy use conditions, so you may want to think twice before installing this material as it may need replacement sooner than others.
Learn more about the great deck material options available to you by calling Capital Deck & Stair Waterproofing at (310) 912-7737 today!
The deck around your pool has an extremely difficult but important job to do. Not only does it have to withstand the brutal harshness of being exposed to chlorinated water during pool usage, but it also has to bear the brunt of hours of sunlight, wildly-changing temperatures, and even the occasional rainfall. As such, a pool deck needs to be extremely durable and have numerous other qualities.
That means the material you choose to construct your pool deck from is an important choice that you shouldn't take lightly. What material you choose should not only be able to stand up to the task of serving as a pool deck, but be able to last for a considerable amount of time (considering the investment it takes to install one of these decks) and much more. On this blog, we'll discuss pool deck materials and talk briefly about some of the best pool deck choices for Southern California residents.
Qualities of a Good Deck Material
What makes an ideal pool deck material in Southern California? While a lot of deck materials are out there, few have the qualities needed to be an ideal choice. Here are five things to consider:
Slip-resistant: A pool deck will get wet during pool use, and a wet, smooth surface is going to be slippery. Generally, a good pool deck material will naturally be slip-resistant, such as having a rougher texture that can still provide grip even when soaked with water.
Non-abrasive: While a non-slip material is great, it also needs to be slip-resistant without being difficult or painful to walk on while barefoot. Some non-slip materials are exceptional at maintaining grip, but can be extremely painful for a barefoot person to walk on, and that doesn't really work around a swimming pool.
Water-resistant: Obviously a pool deck is going to get wet, so a pool deck material needs to be able to withstand a good water soaking without getting damaged. Porous or absorbent materials aren't the best choice in this regard.
Low-cost: Does this super-material sound like it would cost a fortune? It doesn't have to, and that's a good thing considering not everyone has tens or hundreds of thousands of dollars to spend on building a pool deck.
Low-maintenance: A swimming pool is a pretty high-maintenance property feature to begin with. Even with automatic filtering, the latest in cleaning technology, and computer systems designed to encourage clear water, you're going to need to spend time keeping it. Don't make the deck around it also become a burden in this regard.
Ideal Materials
So now that we know what a good material should be capable of doing, let's take a look at a few of the best materials we've found for building pool decks.
Concrete
Concrete is arguably the most common pool deck material because it's inexpensive, easy to install, extremely durable, requires very little maintenance, extremely waterproof, and can be textured to be slip resistant without destroying your feet. You can choose to either have concrete poured, which may require a little bit of added maintenance, or install concrete pavers, which looks a little more dated and adds a bit of complexity to the installation. In either case, this is the most common and usually the ideal pool deck material for most customers.
Natural Timber
Wood is the "classic" deck material, and while most people think wood is easily damaged by water, there are waterproofing treatments that can help it last for decades under heavy use and exposure to moisture. A wooden pool deck both looks great and is easy on the feet, but requires more maintenance than other materials, notably an annual or bi-annual waterproofing and sealing treatment.
Tiles
Stone, clay, or other durable tile materials are becoming extremely popular because they can come in all sorts of different shapes, colors, and patterns, giving you a truly unique and appealing look to your pool area. However, not all tiles are particularly water-resistant (such as sandstone) and over time they can wear smooth and lose their grip tendencies. Not to mention some tile options can get expensive and most require a maintenance regimen to ensure longevity.
Composite
Composite materials are a popular choice because they can be made to imitate many other materials, just with more flexibility in terms of coloration, and are often more durable and water-resistant than many others. Composite is also great as a lower-budget option, but doesn't have the same hazards as natural wood, including lower expansion and growth rates on hot days and less likelihood of splintering. However, some people simply don't like the look they offer.
Do you need your pool deck waterproofed or remodeled? Trust the Los Angeles deck waterproofing experts from Capital Deck & Stair Waterproofing! Call us today at (310) 912-7737 to request an estimate .
When building a new deck, you'll make a ton of important decisions, perhaps the most important of which will be what material you'll construct it from. There are many different deck materials you can use, and the benefit is that some of them are inherently water-resistant by nature. Whether it's that these materials damage extremely slowly in water or they're not porous, allowing them to form a tight, natural seal, these materials are wildly popular due to their ability to withstand the harshest of Los Angeles weather. Here are some of the most popular water-resistant decking materials and some of the advantages of each of them.
Vinyl
Vinyl has rapidly become a popular decking material for many different applications. For one, its cost is dropping dramatically as manufacturing becomes cheaper and more readily-available. Likewise, more and more options are hitting the market what seems like every single week at this point. While many of these different nylons have different advantages, they all inherently share some of the same properties: they're cheap, require little maintenance, are lightweight, and easily replaceable. Additionally, the interlocking design these nylon "boards" use to stick together often creates a tight seal, making them virtually completely waterproof without any additional coatings.
Concrete
Concrete is a popular deck material for commercial installations because of its ready availability, fairly low cost, and extreme durability. Concrete doesn't crack and splinter in the sun like a wood or some vinyl materials do: it'll hold its form for decades with few to no issues. In fact, at the most you might see just a few thin cracks develop in areas where the building itself may have shifted or where air bubbles may have formed under the concrete surface. The only real downside to concrete is perhaps the most obvious one: weight. Concrete is extremely heavy, and any deck structure needs to be durable and capable of withstanding the load of thousands of pounds in order to serve its purpose.
Aluminum
Aluminum has many of the same favored properties as concrete, but in a much lighter package. Aluminum is much stronger than concrete for its weight, making it great for rooftop deck installations or other places where a major structure can't be built. However, it's one of the most expensive options out there, and that means you'll be spending a lot more per square foot to install one. While resurfacing with aluminum is also fairly simple, you'll have to pay particularly close attention to its condition, and you will need to re-seal it periodically to ensure its durability and strength last for as long as possible.
For more information about building a deck out of these materials or the great waterproofing options we can provide your deck with, speak with the Los Angeles deck waterproofing experts from Capital Deck & Stair Waterproofing by dialing (310) 912-7737 today!
A deck can greatly enhance your outdoor space and give you the ability to enjoy your home, business, or building in a way like you never have before: without the roof over your head. However, before you add a deck or patio, there are several things you need to ask yourself in order to make sure you make the best decision regarding what material to build your deck out of. Here are a few of these questions that can help you make a better-educated decision regarding your deck.
What do you want your deck to do?
If you're looking to enhance your home, you may want a deck that you can use for things like grilling or hosting parties. You may also be looking for a deck to surround that brand new swimming pool you're installing. If you have a business or commercial structure, your needs are going to be different. What you want to do with your deck is the first place you should start when coming up with a design.
How can your deck be accessed?
Looking to have an easily-accessible deck that loads of different people will use on a daily basis? Or do you want a private, secluded area that you use pretty much exclusively on your own. The way you access your deck will heavily influence how it's used and therefore how it should be constructed.
How do you want your deck to look?
Almost equally as important to the functionality of your deck is its design. A deck that looks ugly will bring your property value down significantly and probably won't be used all that much. Conversely, a beautiful and functional deck will be one of the highlights of a property. Make sure you choose a design that satisfies your desire for beauty as much as functionality.
How much will your deck be used?
How much you use your deck will affect what materials you should be using to build it. Heavy foot traffic? You'll need something durable. Less foot traffic but lots of elemental exposure? Something different still. This will also impact how often you'll need to resurface or re-seal your deck.
What kind of budget do you have?
Think pristine marble beautiful? It does, but it's also tremendously expensive to both install and upkeep, so it's not for the average deck builder. Knowing about how much you have to spend on a project will heavily influence what materials you choose.
Will your deck be covered?
Decks that take a lot more abuse from the sun, rain, and other elements will wear out faster than those that don't. If you want your deck to serve as an oasis, you should plan on combatting the sun with a covering of some sort. Where you situate a deck on your property should also influence what kind of covering you'll need—if it's a mostly covered area, you won't need nearly as much covering as one out in sunlight constantly.
Need assistance waterproofing and preserving your brand new deck? Call the Los Angeles deck waterproofing experts at Capital Deck & Stair Waterproofing today at (310) 912-7737 !