Even if you don't know the specifics of why mold and mildew are bad, you probably know that it's best to prevent them from developing on your property. Whether you are working on a property where you live or one that you manage as a landlord, paying attention to mold and mildew risks is important. In this post, we'll highlight a few key steps you can take to avoid mold and mildew, including working with the best waterproofing companies in Los Angeles CA.
Maintain a Clean Area
If you allow your outdoor spaces to remain messy and full of debris and other items, you'll be creating a breeding ground for mold and mildew. Sunlight is the enemy of mold, and there is plenty of sunlight to go around in the L.A. area—but it can only help to prevent mold if it has clear access to your outdoor surfaces. If there are leaves covering a patio, for instance, those leaves can offer shade to the patio and make it easier for mold and mildew to grow.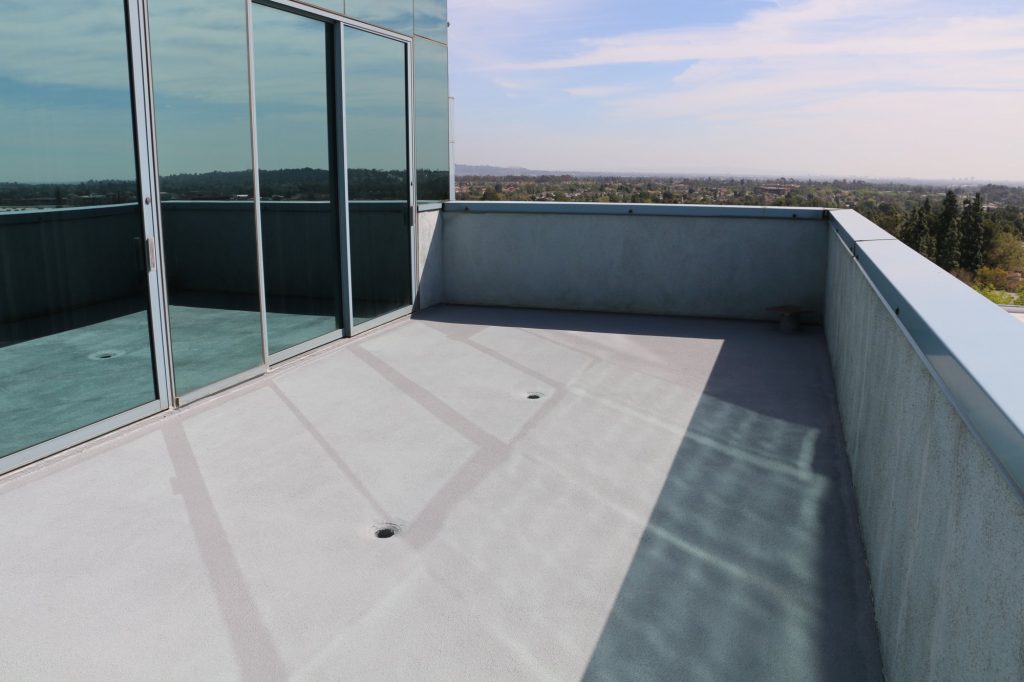 Use the Right Products
When you are designing your outdoor living space, be sure to pick products that are meant for use outdoors. Mistakes in this area are a common cause of mold problems, as things like indoor cushions just aren't meant to handle the outdoor environment. Even in the mostly dry Southern California climate, there will still be plenty of moisture around during nights and mornings to put down a layer of dew and saturate your outdoor furniture.
Waterproofing the Right Surfaces
To keep mold and mildew away, you need to win the battle against water. To prepare the outdoor spaces around your house, home waterproofing contractors can help. By adding a waterproof layer over things like pool decks, balconies, stairs, and more, you can make it far less likely that mold and mildew will develop. Likewise, commercial waterproofing contractors can help with commercial properties. Either way, taking the time and making the investment to waterproof key areas will be a big help.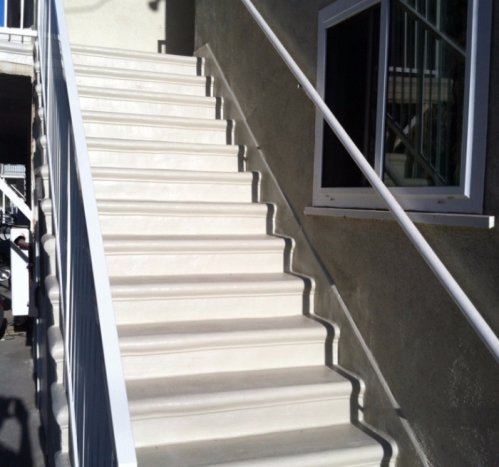 Watch for Leaks
There is always going to be some water naturally in the environment that can cause mold problems, so you want to avoid adding even more water to the area that could enhance these issues. Periodically check all of your outdoor faucets to make sure they aren't leaking—even a small leak can deposit a large amount of water on your outdoor surfaces over time.
Contact Capital Deck & Stair Today!
Don't wait any longer to address issues that you may be having with outdoor mold and mildew development on your property. Contact Capital Deck & Stair to learn more about our waterproofing services—we will be happy to provide you with a free estimate and answer any questions you may have. Thanks for visiting!
The Hazards of Having Mold and Mildew on Your Deck

Mold and mildew are ugly little fungi that latch happily onto all kinds of porous and non-porous materials (stone, concrete, tile, etc.), thriving best where it's especially damp. With an outdoor deck, rain, swimming pools, humidity, and other moisture can easily leave your deck susceptible to these frustrating microorganisms.
Don't be tempted to write these intruders off as harmless. The following are just some of the hazards posed by a moldy, mildew-covered deck.
They Can Threaten Your Deck's Integrity
Although mold and mildew appear to exist purely on the surface of your deck, they're likely causing deeper damage than you realize. Unless your deck is made from a truly non-porous material or has been properly sealed and protected, the microscopic roots of the fungi will reach down beyond the surface.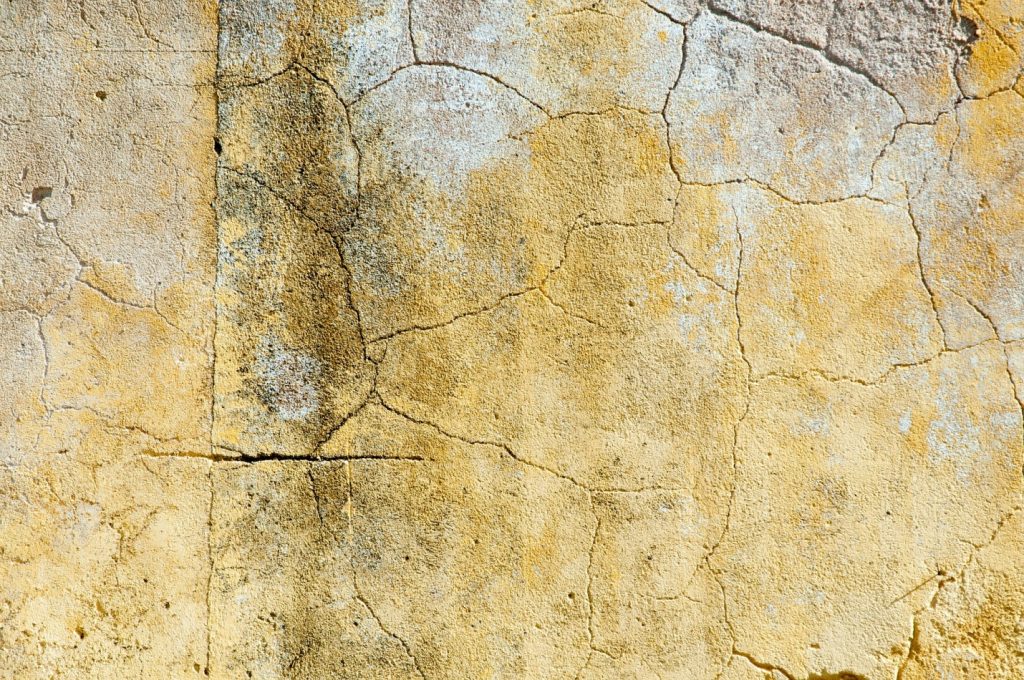 In nature, mold and mildew play the important role of helping to break down decomposing organic matter. Unfortunately, because mold and mildew need very little to grow, most deck materials have sufficient nutrients to keep them plenty happy. As the fungi do what they naturally do on your deck, the integrity of the material will eventually begin to break down, making it vulnerable to chips, cracks, crumbling, and other damage.
Mold and Mildew Are Hazardous to Human Health
Even if you don't care about the appearance of your deck, you should be aware of the risks that significant mold and mildew exposure can pose to human health. Almost any type of mold can cause some problems for individuals with allergies, asthma, and other sensitivities, but certain groups—like the genus Aspergillus—can produce dangerous toxins and cause serious illness and infection.
Mildew is technically a type of mold, but it prefers flat surfaces and tends to affect plants the most. It's considered less harmful than other types of mold, but its spores can certainly create breathing problems if they are inhaled, especially in those with already poor respiratory health.
They're Not Great for Your Property Value
Some of the hazards posed by these fungi are more financial than physical. In addition to the structural and surface damage that mold and mildew can cause your deck, their appearance alone can be a major hit to your property's curb appeal. They can spread quickly across the surface of your deck, creating unsightly gray, green, and black splotches that can be tough to eliminate without fungicides that penetrate into the material to kill the roots. If you're trying to sell your home or commercial property, this can be a big drawback.
We Strive to Be One of the Best Waterproofing Companies in Los Angeles, CA
As professional waterproofing contractors in Los Angeles, we at Capital Deck & Stair help home and business owners throughout the area protect their patios, pool decks, and other outdoor spaces from the damaging effects of moisture, mold, and mildew. Call us today at (424) 339-0953 to learn more about how our residential and commercial waterproofing, resurfacing, and sealing services can keep your deck beautiful and functional for years to come.
Source:
Renovating your home can be so much more than just painting rooms in different colors and swapping out your furniture. Expand your home into the outdoors with a new or renewed deck, protected by professional deck waterproofing.
What Kind of Deck Is Right for You?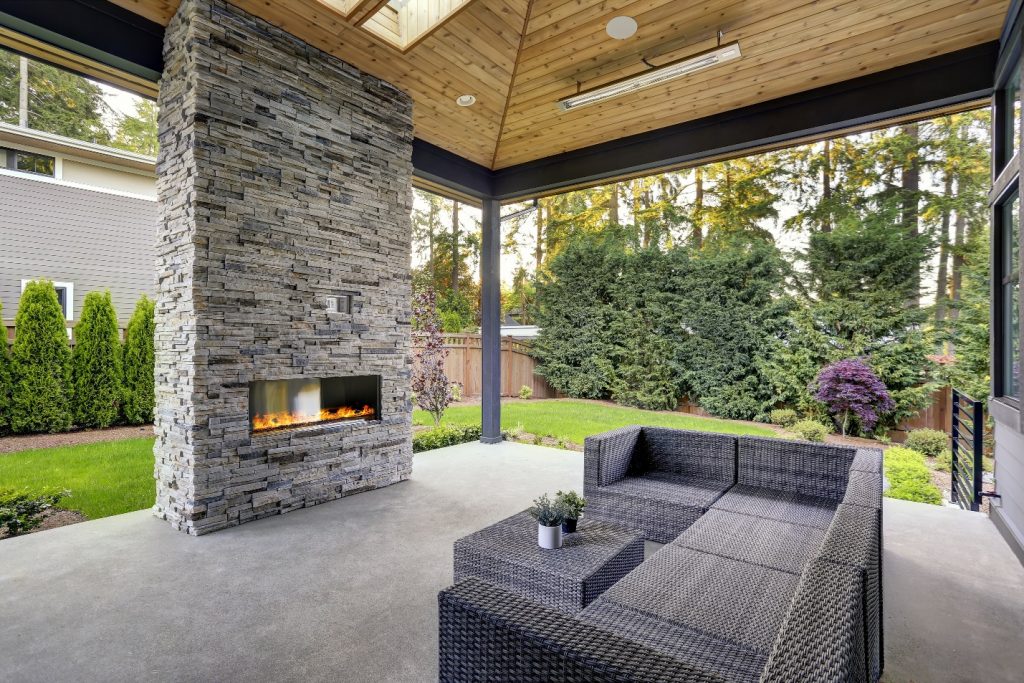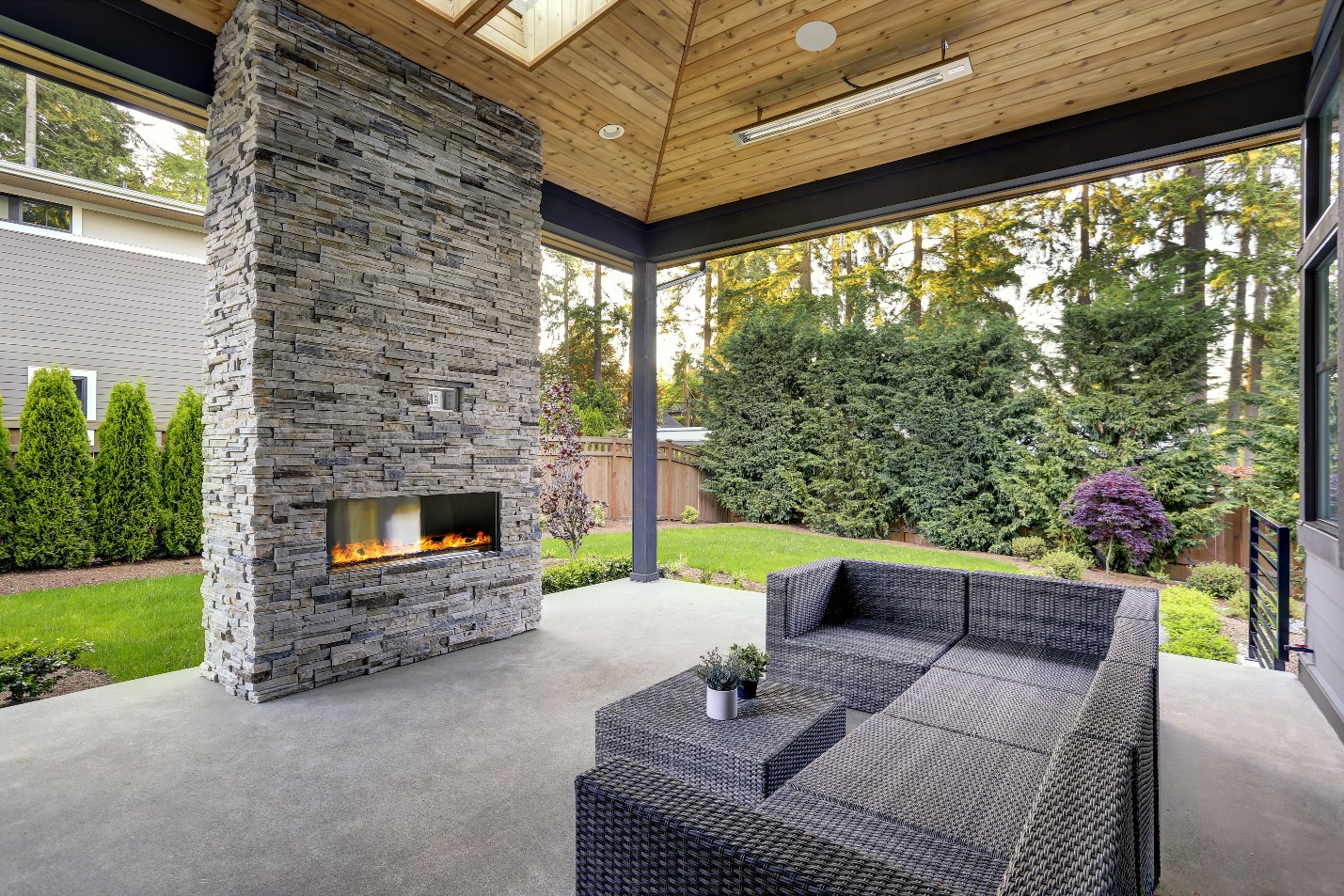 Different types of decks cater to different needs. If you want a dedicated outdoor space for entertaining, lounging, grilling, and other relaxing activities, you might choose a simple, classic leisure deck. If you're looking for something with a bit more motion to it, you might choose a walking deck that wraps around your home like a covered walking path.
If your home has an in-ground pool, you probably already have a simple concrete pool deck. If you've got an above-ground pool, you can still create the appearance and convenience of an in-ground pool by surrounding it with its own deck.
Building a Deck Adds Value to Your Home
Any time you build something on your property, you've got a natural opportunity to increase its overall value. With a sturdy well-kept deck, you can boost your home's curb appeal and make up for its costs in property value—something that especially benefits those hoping to sell their home in the future. In fact, the increase in property value from adding a deck can be as much as 85% of the building cost!
More Space for Entertaining and Relaxing
Even if you have a spacious interior that's perfect for indoor parties and events, adding an outdoor deck creates more usable space and presents new opportunities for food and fun. Set up a fully loaded grilling station, warm up around a fire pit, or create a quiet oasis for reading. Whatever you love, a deck offers more space for it.
Already Have a Deck? Restore It to Its Original Glory!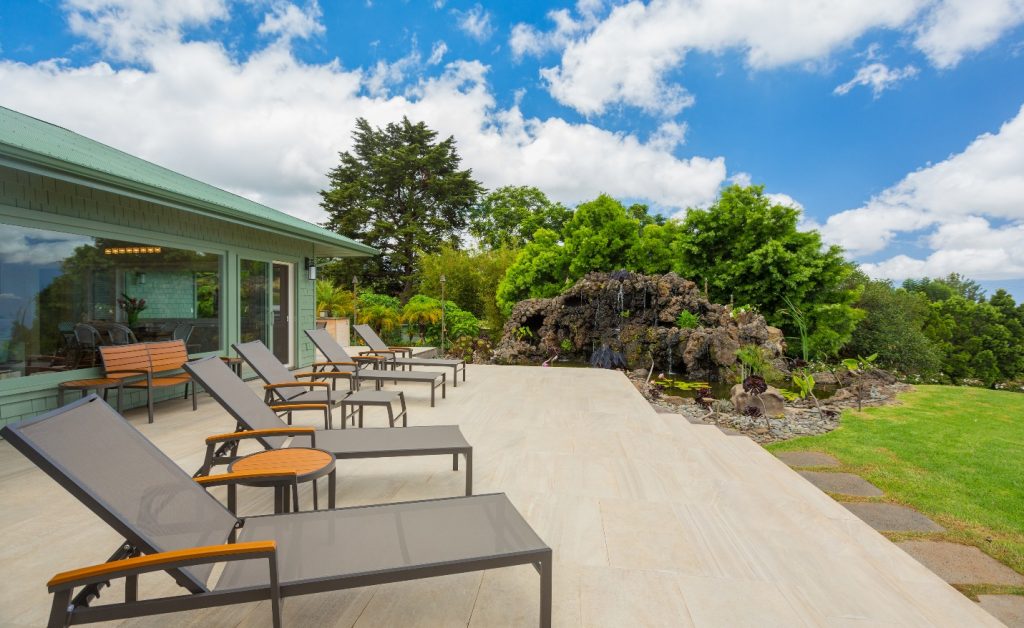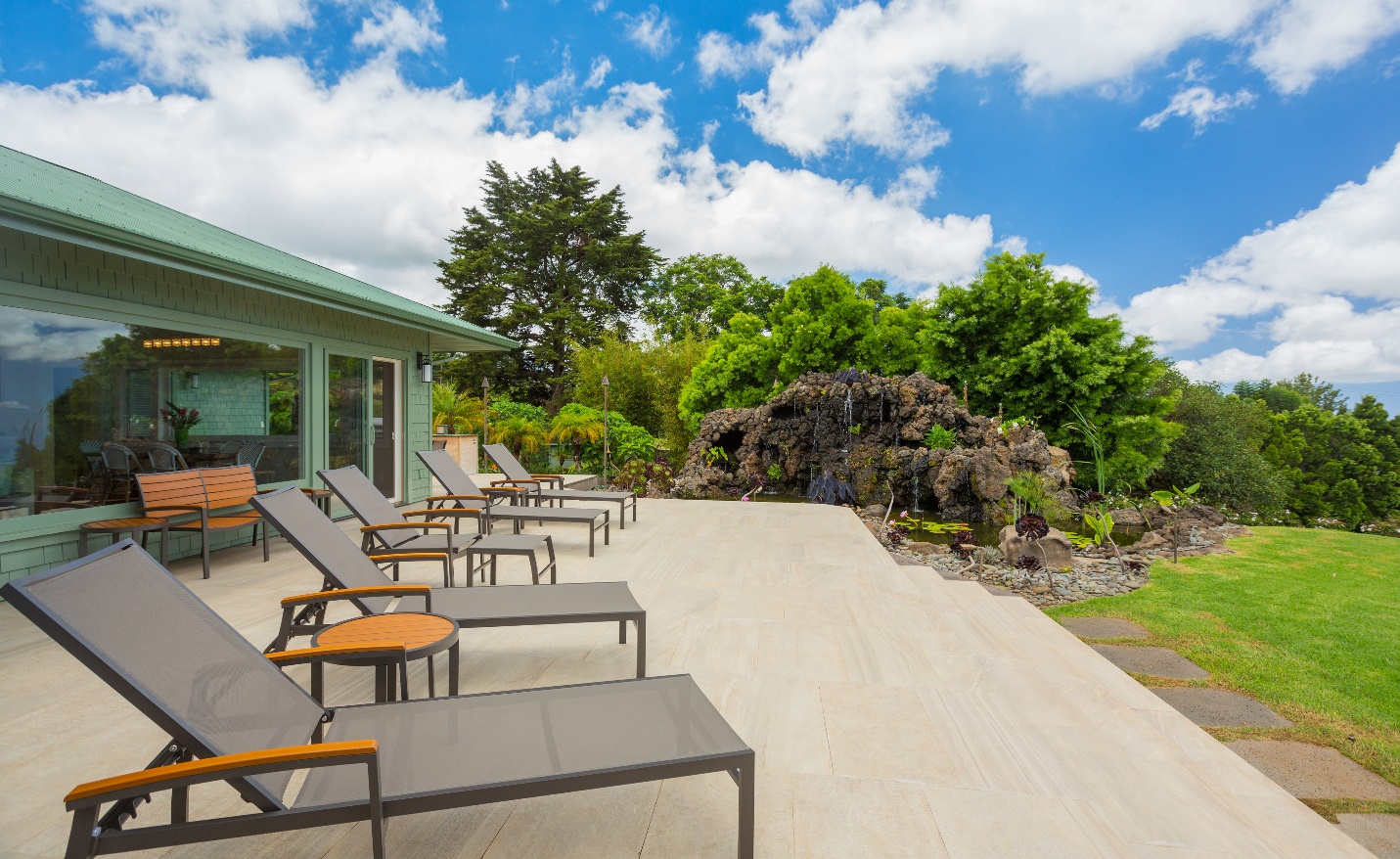 Even if your home already features a deck, you can still increase your property value by improving upon it. If your deck has been damaged or heavily weathered or simply lacks its original aesthetic appeal, you can restore it with basic repairs and refinishing.
With professional deck resurfacing, you can smooth the walking surface and make your deck safer and more beautiful. If your concrete pool deck has been cracked, chipped, or stained, resurfacing can correct the issue. If you've got a damaged, sun-bleached wooden deck, you'll also probably want to have it re-stained.
Most importantly, any new or renovated deck should be properly sealed and waterproofed to protect your work against the harsh elements and keep your property's value up as long as possible.
For Professional Deck Waterproofing in Los Angeles, Choose Capital Deck and Stair
As trusted deck waterproofing contractors, we've helped many southern California homeowners protect their decks from the potentially damaging effects of things like rain, ice, chlorinated pool water, and sun exposure. With professionally applied coatings, you can extend the lifespan of your deck and keep it looking beautiful for years to come.
Call us at (424) 339-0953 to learn more about how we can help you protect your new or refinished deck.
Source:
https://home.howstuffworks.com/home-improvement/repair/increase-home-value.htm