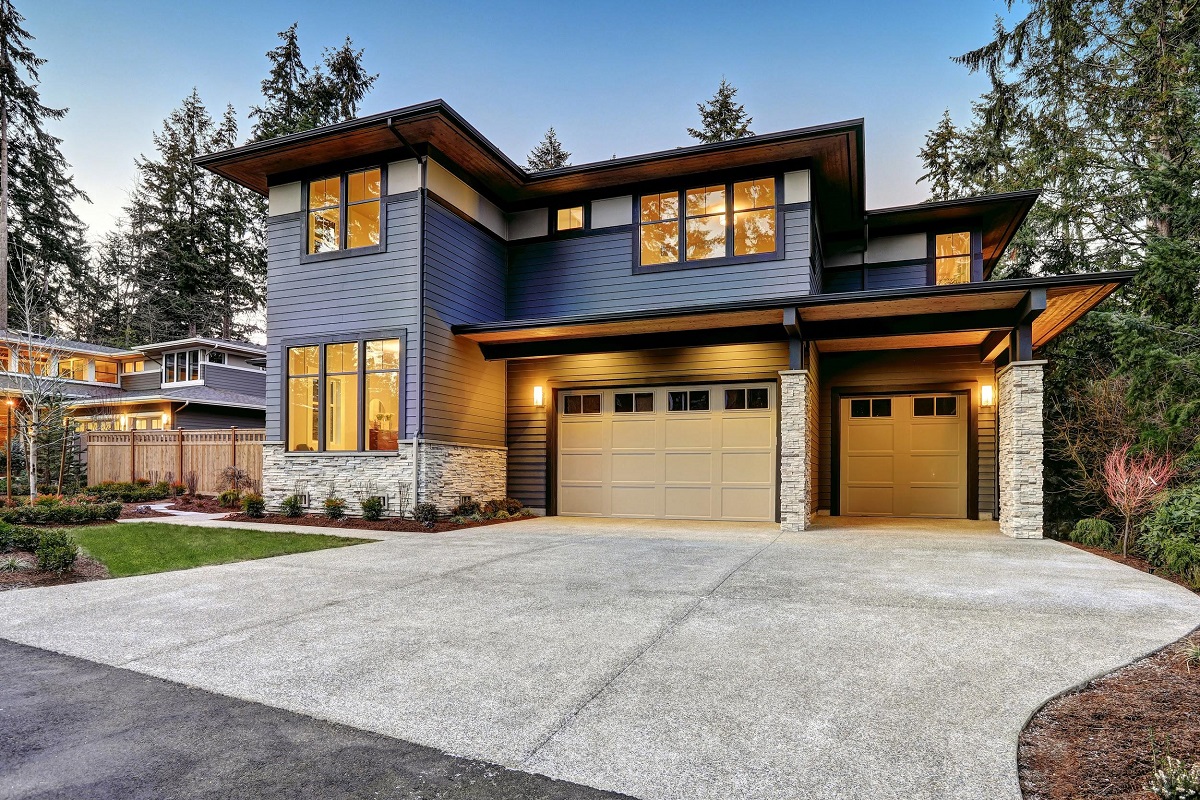 Investing in the exterior of your home can have many benefits. It can improve aesthetics and provide space to relax or enjoy recreational activities. There may also be opportunities to increase curb appeal and property value. If you're wondering how to update the exterior of your home, here are a few design ideas to consider.
1.   A New Garage Door
The garage door is a prominent feature, so an update can have profound results. Paneled, carriage style, and other types of doors can add intricate details. Even if your garage door has some service life left, you can go beyond repainting to replace it and take advantage of modernized features like Wi-Fi control and monitoring.
If debating whether to pay for a new garage door, consider that, according to Remodeling Magazine's 2019 Cost vs. Value Report, nearly 98% of the cost can be recouped when selling your home.1
2.  Add Exterior Lighting
There are many energy-efficient options, so adding more lighting won't have a significant impact on your utility bill. Exterior lighting can highlight your home's architecture, trees, or landscaping elements. It can also provide visibility along a yard path, around a garage, or by the front door. Outside lighting can add ambience, but don't forget it can also deter would-be burglars and thieves; therefore, it's a great safety and security measure for the front of the house.
3.  Update the Roof
Roof replacement is an expense most homeowners want to avoid, but a worn roof may need replacement after 20 years. If there are missing shingles or water damage, chances are other underlying problems are present.
Replacement is pretty high on the list as far as ROI, but, if an inspector doesn't suggest replacement, redoing the shingles can spruce up the look of your home. Modern asphalt shingles come in many different shapes, colors, and patterns. Shingles aren't cheap, but you can recoup a healthy percentage of the cost when selling a home.
4.  Build a Deck
An attached or detached deck adds outdoor living space. A wood deck can add a fair amount to your home's selling price as well. The opportunities it provides for entertaining guests, grilling, relaxing, sunbathing, or spending time alone or with family is invaluable. Much goes into a deck, from wood and other flooring materials to finishes, railings, and stairs; a renovation contractor can help design, plan, and build the perfect deck for your home.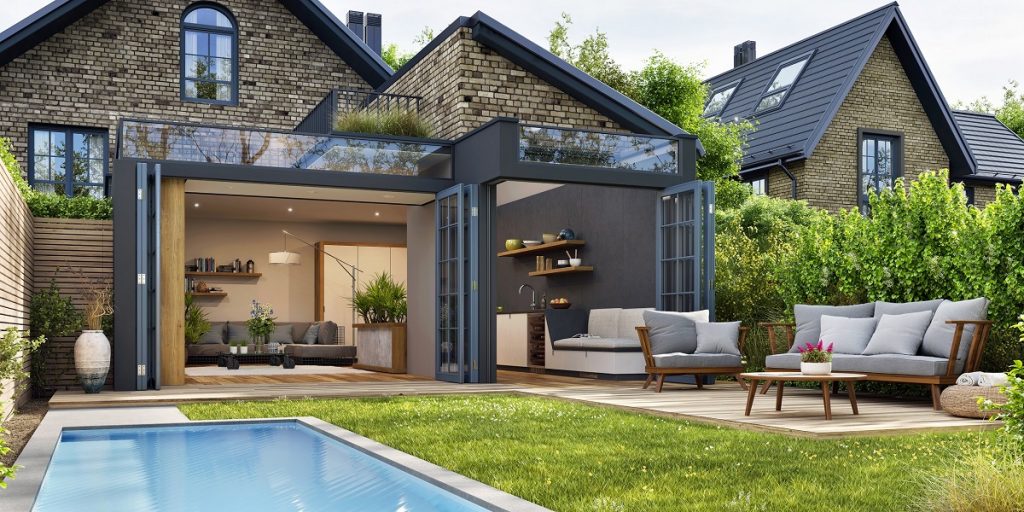 5.  Add Planters to Your Landscaping
Attractive landscaping can include stone walkways, fountains, and planters. A planter is easier to maintain than a garden and can be selected in a color and texture that complements your home's exterior design. You can decorate a planter for every season and have your pick of greenery, flowers, and even vegetables such as decorative kale, lettuce, onions, and peppers.
6.  Create a Patio
A backyard patio creates a flexible outdoor space where you can play ball on an adjacent lawn or install an outdoor kitchen or fire pit. Various landscape elements can be added, or you can cover your patio so it's useful even on rainy days. Patios are ideal for recreation, relaxing, and entertaining.
7.  Refresh Your Landscape
A full landscape overhaul provides numerous opportunities. You can add a walkway, stone or concrete pavers, flower beds, stone planters, colorful flowers, or stylish borders. It's also a chance to remove weeds, replace mulch, and mow the lawn. If you have the budget for it, dark flagstone can update the porch and stairs and increase property value.
Waterproof Your Home Exterior with Capital Deck & Stair
Waterproofing can protect decks, walkways, balconies, and other outdoor elements. Our coatings allow materials to withstand wet weather and exposure to UV light. Whether you have stone, tile, brick, wood, or slate surfaces, the expert contractors at Capital Deck & Stair can ensure they are protected. We even provide a sealant that waterproofs metal, rubber, porcelain, or glass.
If you're wondering how to update the exterior of your home or business, call 424-339-0953 today to learn more about our residential and commercial waterproofing services in Los Angeles.
Source: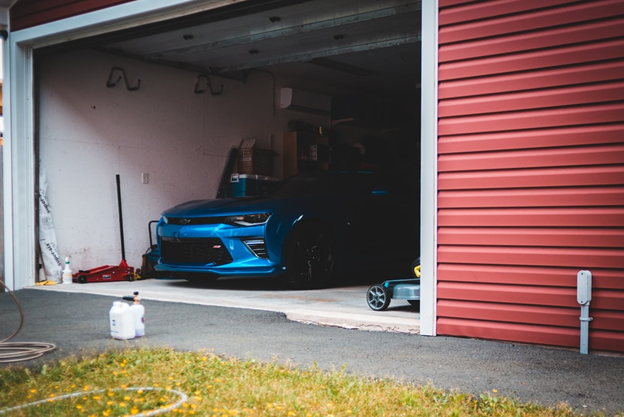 Your garage can be much more than just a place to park your car or store the odd box or two: With a few simple and inexpensive upgrades, you can transform your garage into a versatile storage space, improve your curb appeal, and even increase your home's value.
Read on to discover seven easy and inexpensive ways you can upgrade your garage and make greater use of this valuable space.
1. Garage Storage System
Though they may be built for storing cars, garages can be great places to store just about everything else—especially heavier items that would be difficult to carry between the basement or a storage unit. From crates to lawnmowers, your garage can probably store more than you think!
However, your square footage is still valuable. As a result, investing in a good garage storage system can help you make the most of your garage space while also organizing your belongings more efficiently. Common garage storage solutions include wall shelving, rolling storage carts, and even ceiling racks for storing items overhead—a vastly underutilized space.
2. Insulation
While insulating your garage might seem like overkill, it comes with more benefits than many people would realize: In addition to keeping your car and any stored belongings at a consistent temperature, garage insulation can also improve your home's energy efficiency and reduce drafts.
Garage insulation is especially important for those living in colder climates, where extreme cold can often cause damage to car fuel tanks and electrical systems—plus, nobody wants to get into an ice-cold car.
3. Electrical Outlets
Electrical outlets are a must if you want to transform your garage into a more versatile multipurpose space. Thankfully, it's a relatively inexpensive upgrade and a simple job for any certified electrician.
Adding a few electrical outlets around the garage allows you to use power tools, set up a workshop, or plug in a vacuum and other equipment for cleaning your car. A garage electrical outlet can also allow you to install extra appliances, such as an extra freezer or refrigerator.
4. Fixing the Concrete Floor
Concrete is bound to crack and crumble eventually—especially if a car drives over it every day! If your concrete floor has seen better days, then fixing cracks and pitted areas may be essential for protecting it from further damage.
Fixing minor concrete damage is often inexpensive and can be done without having to replace or re-pour the entire floor. After repairs, consider garage waterproofing to help further protect your investment.
5. Upgraded Garage Doors
Upgrading your garage doors is a quick and extremely effective way to improve your curb appeal—and it's often less expensive than many people assume. Even at times when upgrading your garage doors becomes costly, however, the resulting increase in home value is almost always higher than the initial investment.
6. DIY Parking Guide
Never quite sure how much room you have when pulling into your garage? Look no further than a parking guide—a simple DIY hack you can do in less than an hour using materials you probably already have.
While there are many ways to build a parking guide, the simplest involves hanging a tennis ball from a string attached to the ceiling of your garage. The tennis ball should drop down far enough so that it "taps" your car once it reaches the ideal distance from the wall.
7. Garage Waterproofing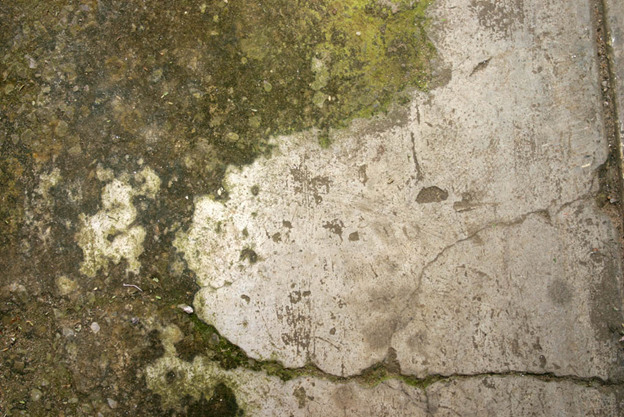 Garage waterproofing is the quickest and most effective way to protect both your garage floor and your home from water damage. A waterproof garage floor is especially necessary for areas that receive high amounts of annual rainfall, as water infiltration can cause severe damage to concrete floors over time.
For more information on our garage waterproofing services, call our team of waterproofing professionals at (424) 339-0953.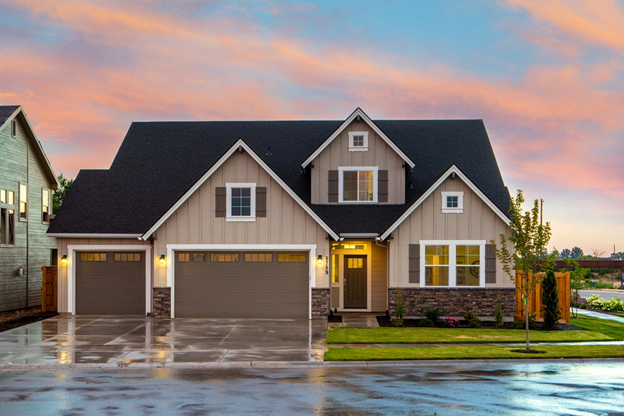 Whether you're updating your garage or building a new one altogether, there's a lot to consider: From size and materials to local weather and zoning requirements, designing a garage takes much more than simply deciding on the number of doors!
Considering the following points will not only help you design a better garage but will also help streamline the design and construction processes—and help avoid future setbacks and mistakes.
How Will You Be Using Your Garage?
How you plan to use your garage will likely be the biggest factor in your design. Common considerations include how many cars you have––or at least how many you'd like to keep in the garage––and other vehicles you plan to store, such as boats, off-road vehicles, and golf carts.
Of course, the garage isn't just for storing vehicles: Many people also choose to have workshops, garage storage, and even living and recreation areas inside their garage. These considerations will help you decide not only how many garage doors to include in your design but also how much extra space you'll need for extra equipment or living and work areas.
Zoning, Code, and HOA Restrictions
No matter how thoughtful or well-planned your design may be, it will ultimately be limited by your local zoning, code, or homeowner's association (HOA) restrictions. While often annoying, these restrictions are in place for a good reason—and the fines and headaches for violating them aren't worth your trouble.
As a result, be sure to verify your design with local zoning, code, HOA, or any other authority well before construction—or even before starting your design, for that matter. An architect or construction service can also help you ensure that your design falls within local guidelines.
Size
While the size of your garage is largely determined by how you plan to use it––number of cars, recreation space, etc.––you should also consider the size of your vehicles, how much extra space you need, and the size of the garage relative to your house and other structures. For example, if you live in a suburban area, there's no sense in building a garage large enough to fit an excavator!
If you plan to have extra living or work areas inside your garage, be sure to factor your space needs into the floor plan—especially if they'll be sharing the same floor as cars and other vehicles.
Location––Attached vs. Unattached
The location of your garage will also put some restrictions on your design; ultimately, your garage will either be attached or unattached. While an unattached garage provides the most freedom in design, it's also the most difficult to "blend" with the design of an existing house or other structures.
Whether attached or unattached, the location of your garage also depends on the orientation of your driveway. Make sure that your garage's location provides you with the most space for backing in or out.
Style and Materials
While the style and materials of your garage should usually match those of the house, this isn't always the case—and, in some cases, the intended use and location of your garage may dictate otherwise. In any case, make sure that the style and materials of your garage not only match the use but also the style of your home and, where necessary, HOA design restrictions.
Garage Waterproofing and Surface Preparation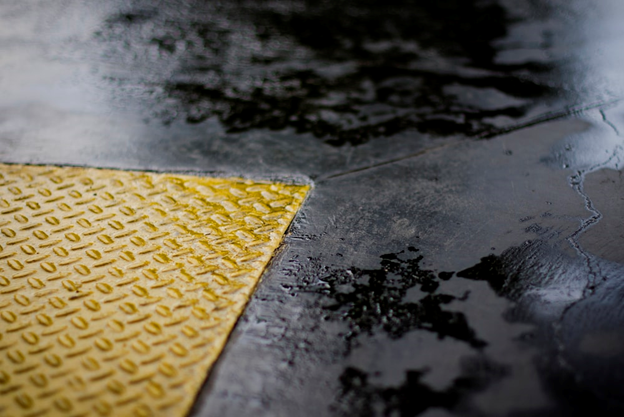 Though it may be an indoor space, your garage gets plenty of outdoor abuse: Whether it's dirt, mud, rain, or snow, it's crucial to protect your garage's surfaces with basic treatments such as a waterproof garage floor covering. Thankfully, garage waterproofing is affordable and easy with the right professionals.
For more information on our garage waterproofing services, call our Los Angeles team of waterproofing experts at (424) 339-0953.
For some people, cars are a bit of an obsession—and even that might be an understatement. If your life seems to revolve around machines on four wheels, having a garage worthy of displaying your favorite vehicles would be a thrill. Fortunately, designing your own garage showroom is easier than it might seem, and the four garage design ideas listed below are a great place to start.
Big Picture Décor Decisions
Before you lift a finger to get this project started, it's smart to think about what you are trying to accomplish from a big picture perspective. What kind of showroom would you like to create? Do you love the look of classic car showrooms, or would something more modern be a better match for your tastes? With the power of the internet at your disposal, look around at a variety of pictures for inspiration, and you should soon get a good idea of the type of design that you could love for years to come.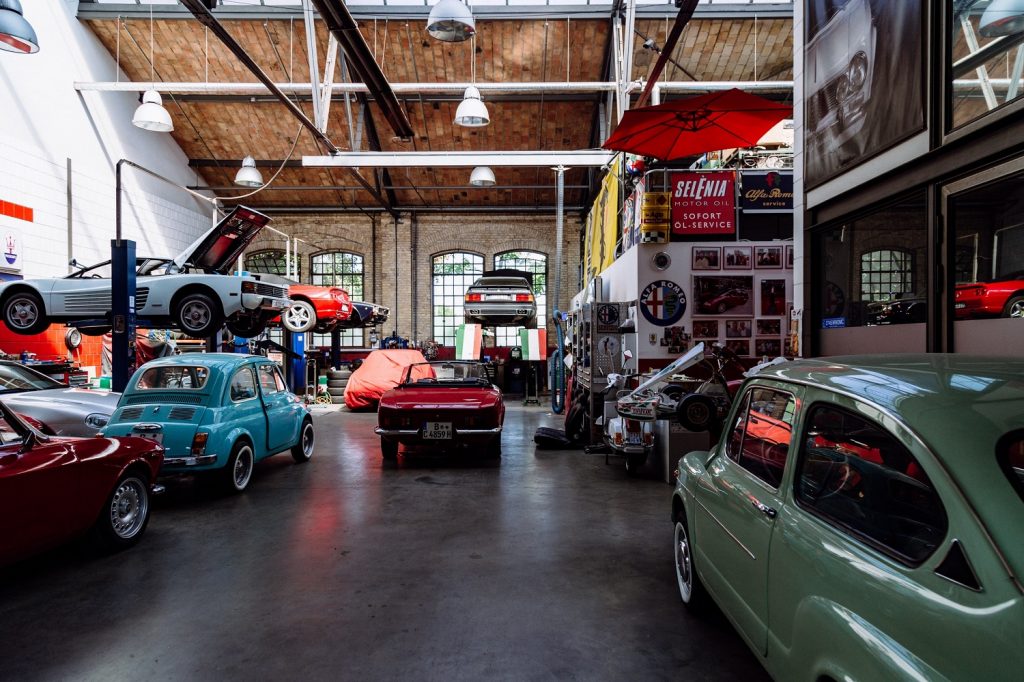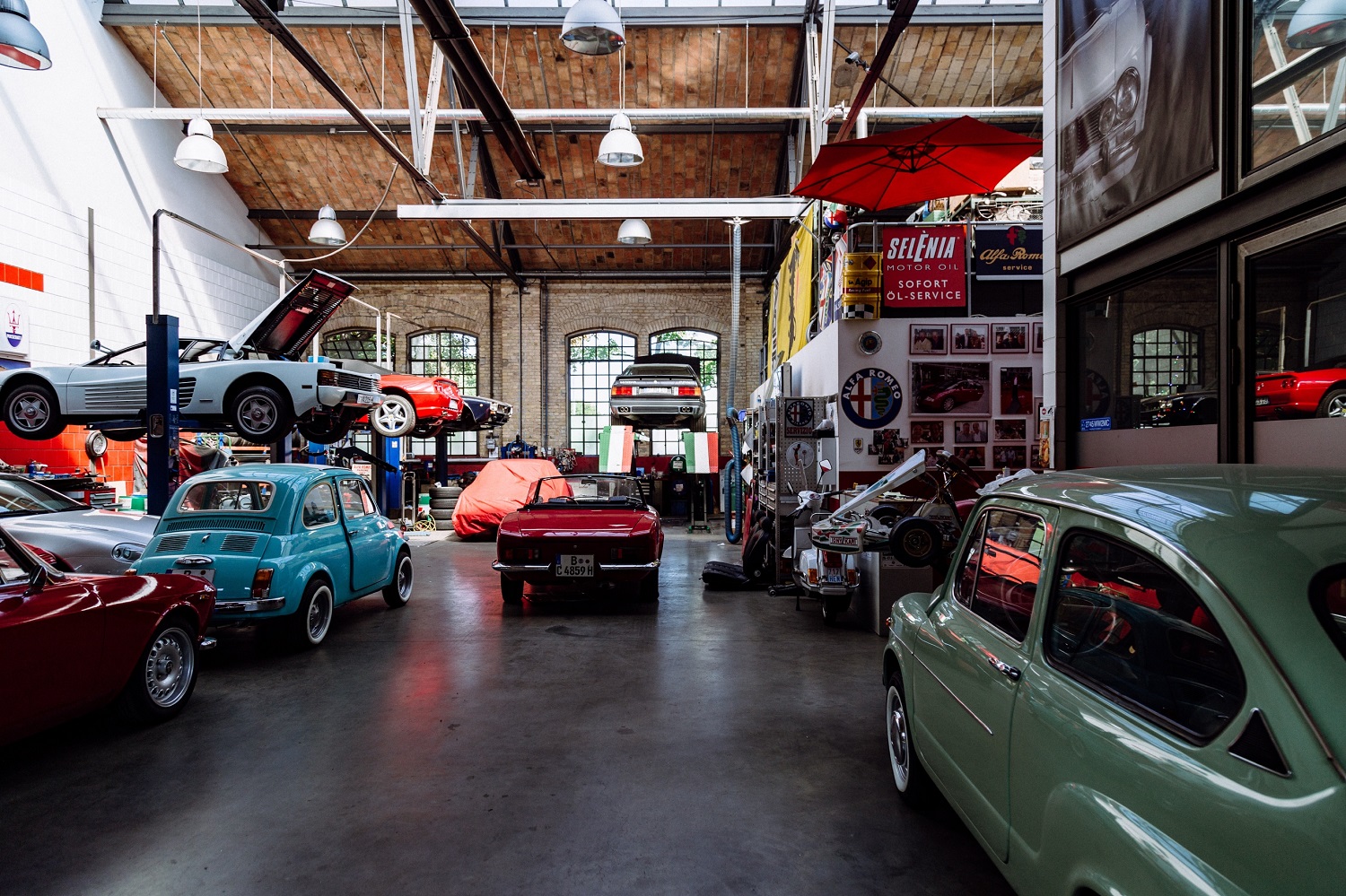 Prepare the Space
It's easy to get ahead of yourself and start picturing all of the car-related gear you are going to move into the garage. Before you can take that step, however, you need to first prepare the space from a practical standpoint. For one thing, make sure there are no structural issues that could lead to problems for your cars, such as leaks in the roof. Also, consider adding a waterproofing membrane to the floor to protect against water and oil. This will not only be a nice functional improvement for the space, but a nice floor can add to the overall visual appeal of the garage.
Storage Is Essential
No matter what look you try to achieve with your garage showroom, you are going to want to keep the space clean and organized. Of course, you'll also want to keep a variety of things in the garage, such as tools and supplies, so storage is a key addition. Include plenty of cabinets, drawers, and other types of storage in the design so the space isn't cluttered when you want to show it off.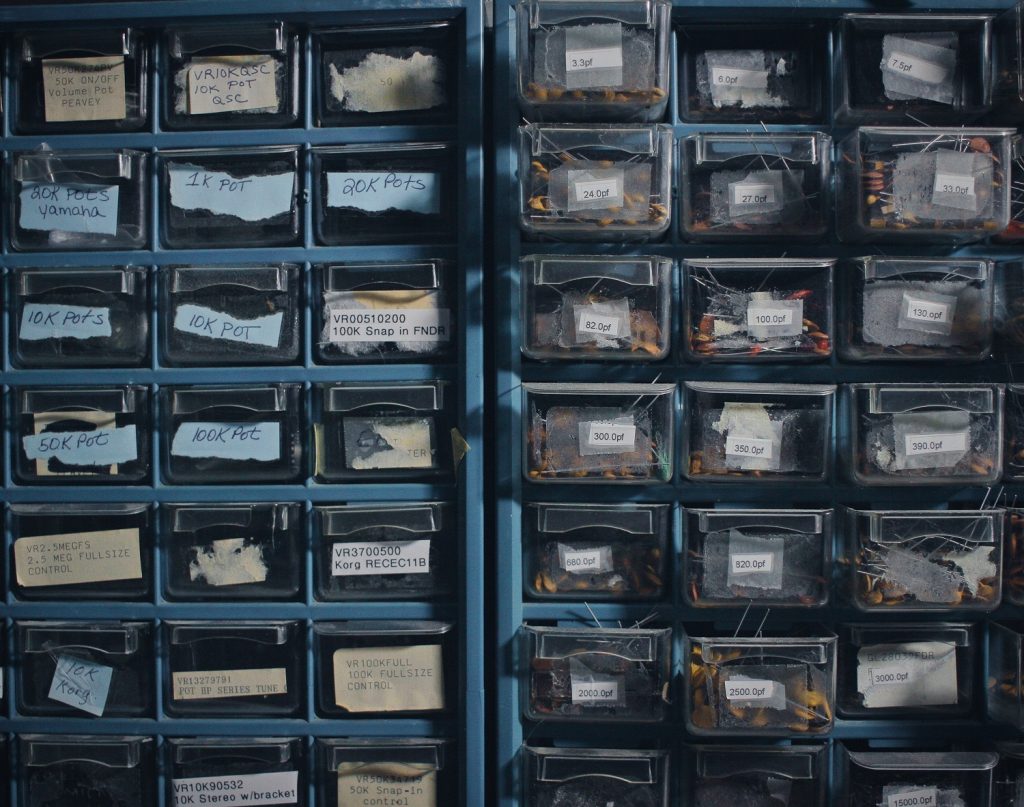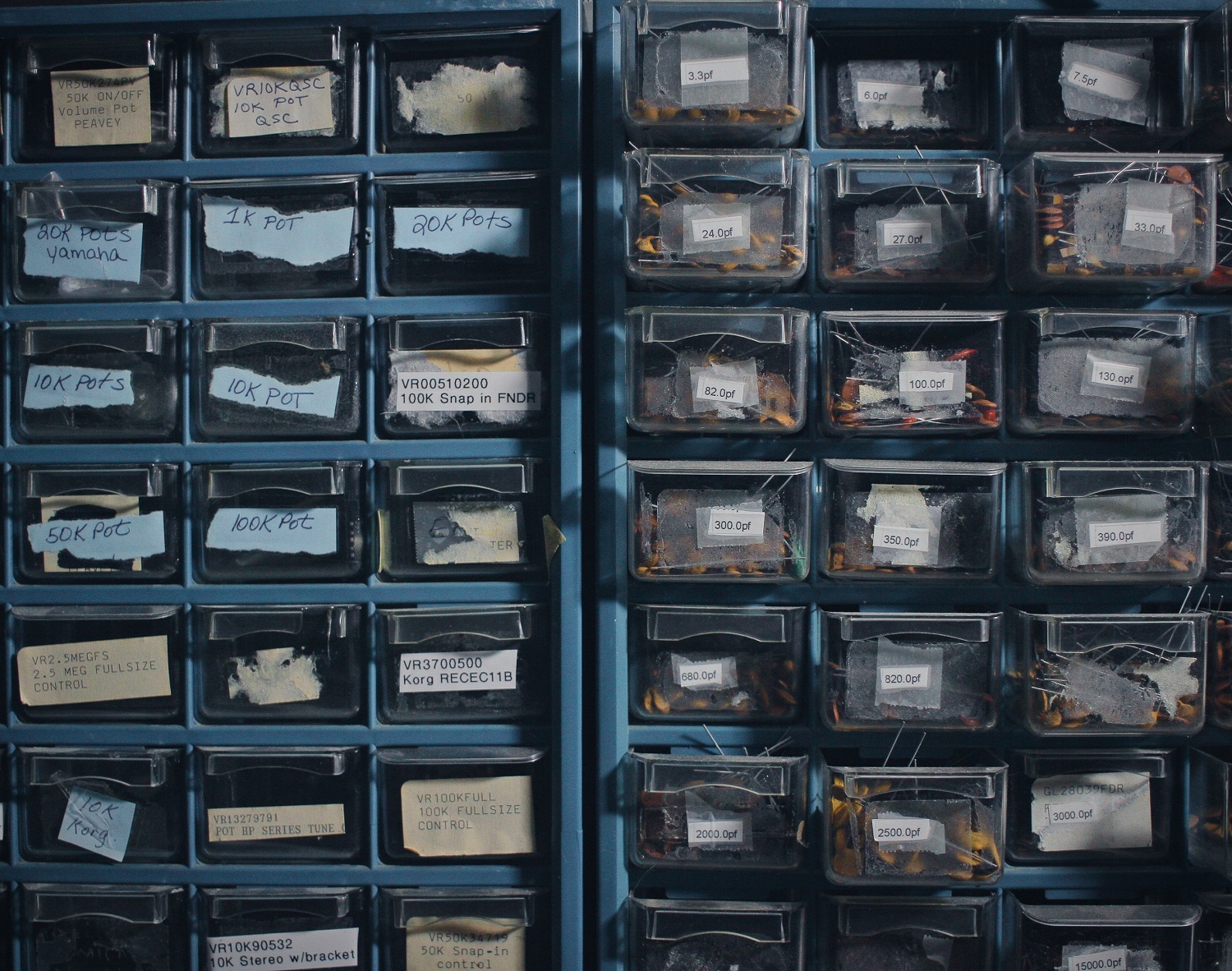 The Right Color
If you have one specific car in mind that you are going to be showing off in your new garage, keep that car's color in mind as you make design choices for the space. You probably don't want to match the paint and floor to the car itself, as that could be difficult and prevent the car from standing out, so go with a color scheme that will nicely complement the paint job on your prized vehicle.
Contact Capital Deck & Stair Today!
Adding a waterproof floor to your garage would be a great first step toward a dream showroom, and Capital Stair & Deck would be happy to handle this project for you. Contact us today to learn more. We are excited to serve you!
For many homeowners, the idea of turning an area of the home into a "man cave" is a dream that they carry with them from the first day they move in. Unfortunately, many never bring this idea to life, as they get too bogged down in the planning phase to put anything into action. In this post, we have outlined a number of man cave ideas to help you take the first step toward finally making it happen. Don't wait any longer!
A General Outline
The best way to get started with this kind of project is to think about the big picture. What do you want to do in your man cave? For some people, the ideal man cave is little more than a television, a comfy couch, and maybe a place to keep beverages cold. For others, an active environment is the goal, with amenities like a pool table, pinball machine, etc. Whatever your dream happens to be, outline it at this first stage before you get into the process of planning the smaller details.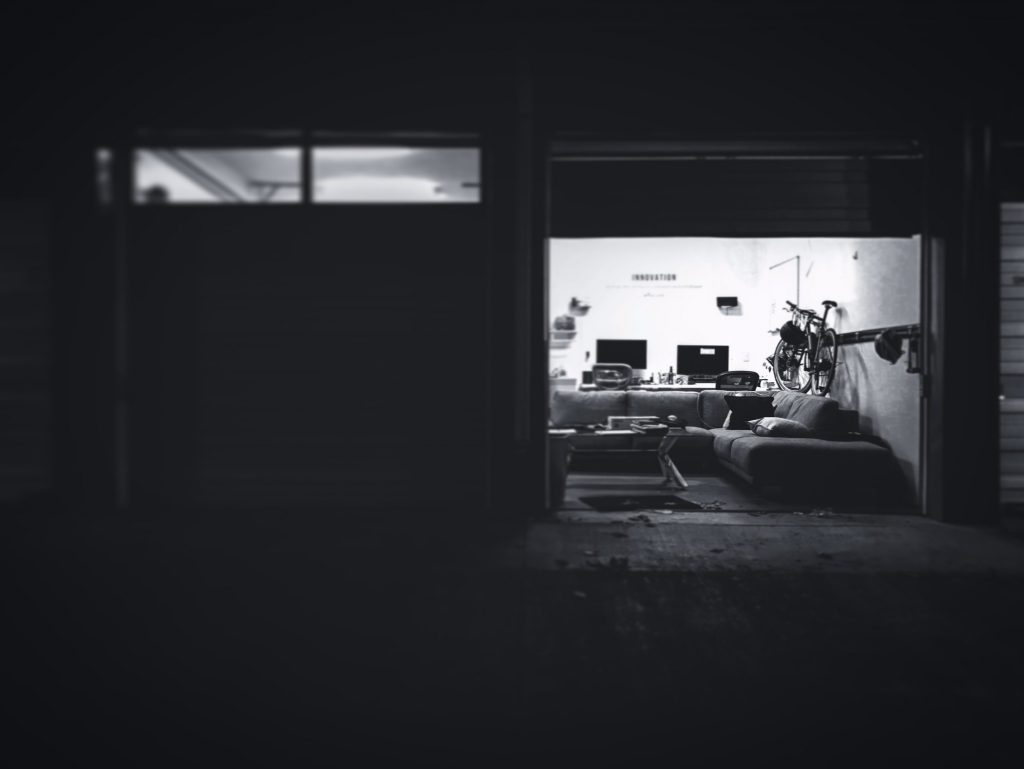 Prep the Garage
Most likely, your garage is going to need a little bit of prep work before you can start installing the various components of your man cave. For instance, a waterproof floor would be a great start, as it will be more comfortable than a standard garage floor and will be durable enough to stand up to almost any use. Specialty contractors like Capital Deck & Stair can make easy work of a garage floor waterproofing project.
Think About Lighting
One of the key components in a garage man cave project is the lighting that you will use to brighten up the space. Since most garages don't have a window, you can't rely on natural light to do the job in this room. Of course, if you are using your man cave mostly to watch sports and movies, dim lighting might be perfectly appropriate. On the other hand, a space where games will be played needs plenty of light, so base your lighting plan on the activities you have planned for the man cave.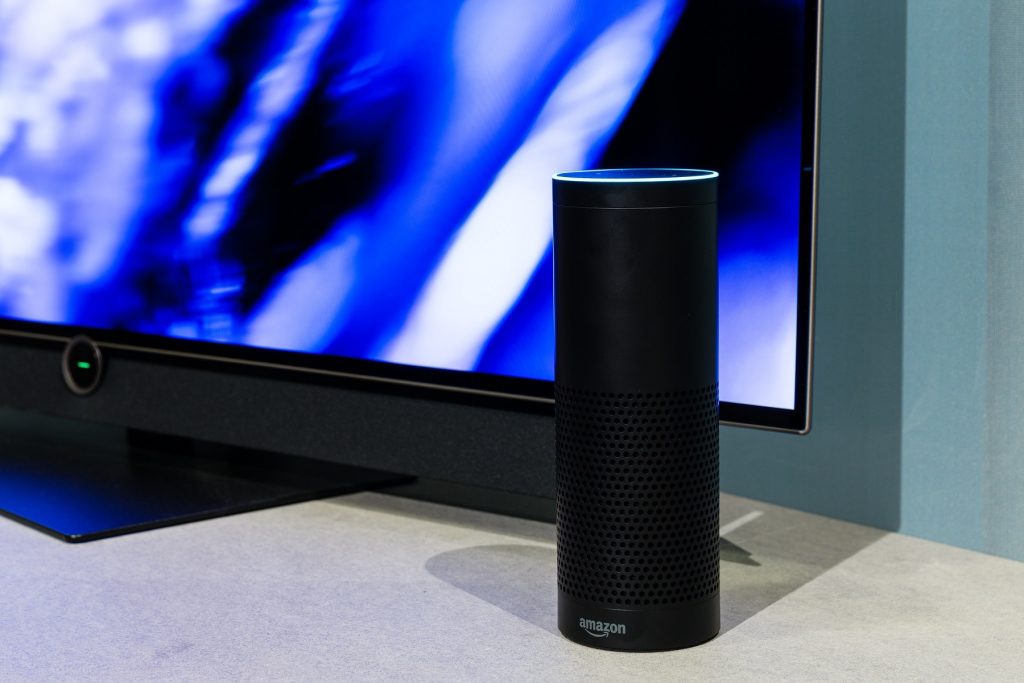 Make It Yours
A man cave with all of the latest and greatest toys and technology is still going to fall short of your dreams unless it is fitted with items that make it feel like home. Add as many personal touches as you can in the space, such as family pictures on the walls, old souvenirs, trophies, or anything else important to you.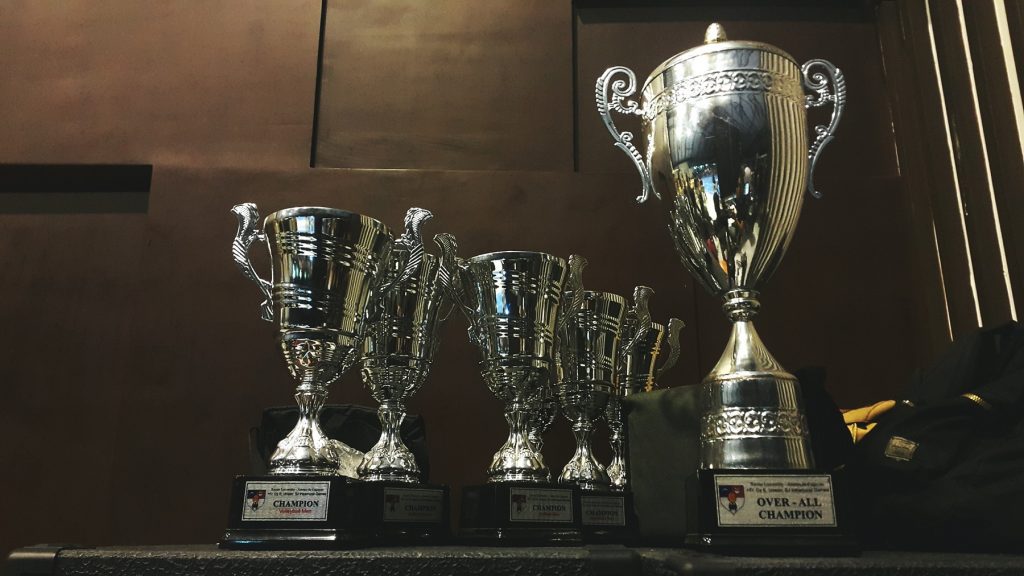 Get Started with a Great Floor!
At Capital Deck & Stair, we can help you take an important step toward bringing your man cave dreams to life. By adding a durable, waterproof floor to the garage, you'll have a perfect platform on which to build your man cave. To get started, or to learn more, please contact us today. Thank you for visiting!
With the New Year rapidly approaching, you may be busy making your New Year resolutions and preparing to make transformations in your life. While your mind is on renewing old things and bringing them up to date, it's important not to forget your home, and especially your deck.
In sunny California, the warm weather will be here sooner than you think, and it'll be time for summer barbeques, splashing in the swimming pool, and spending long evenings on your deck. Why don't you get a head start and schedule waterproofing services with our Los Angeles deck waterproofing professionals?
Waterproofing can help you refresh the look of a tired and worn out deck. It can also help you preserve your deck for many more years of enjoyment. Our waterproofing solutions are low-maintenance, which means less work and more fun for you. In addition to improving the look and safety of your home, a fresh coat of customized waterproofing can dramatically increase the value of your home or rental property.
We offer warrantied waterproofing service for:
Your home's safety, beauty, and upkeep are important to us. We offer a variety of resurfacing and waterproofing surfaces to help you maintain many surfaces around your property. All our waterproofing projects use superior materials to ensure that your deck is not only waterproof, but fire retardant and flexible to preserve your deck.
We offer custom blended colors at no additional cost, so your new waterproofing coat will blend seamlessly with your existing home and yard décor. We also work around your schedule, and we offer weekend and after-hours services to meet your needs. With multiple crews in the Los Angeles and Orange County areas, we can offer quick, reliable service.
Get the advantage of more than 30 years of deck waterproofing experience for your home. Schedule a free estimate today , and one of our qualified waterproofing professionals will come to your home for an inspection.
Contact our team at Capital Deck & Stair Waterproofing by calling (310) 912-7737 .
Extensive home renovations often overlook one key area: the garage. This is a considerable shame since the garage is an area unlike any other that serves purposes unlike any other. You probably are in there every day if you park your car in it. You might have a workbench set up against a wall, or use it to store extra belongings. If you are improving your home, you should make sure that garage renovations are on the list. In particular, you should consider how you want to resurface your garage floor .
If your garage is where you tinker with tools and machinery, you should consider using a multi-coat resinous system that is comprised of epoxy, polyurethane, and similar poly-coatings. You will usually see this type of flooring in industrial warehouses, a mechanic's shop, and even in the back kitchen of restaurants. When done correctly, the coating can be tenfold times stronger than concrete. Keep in mind that refinishing this coating if it does crack or peel due to moisture, or perhaps even earthquake damage, it can be more difficult than other options.
Some people who want durability and ease of repair or replacement have begun using interlocking garage floor tiles. You can choose different designs and colors for interlocking tiles and installation may be completed in 24 hours or less in many cases. Once all the tiles are in place, they can be reinforced with a polyurethane coating; strengthening them in this way protects from stains and scuffs but does not stop them from being switched out easily. Interlocking tiles also have hollow undersides, allowing air to flow under them easily to dry out any moisture, which prevents mildew growth.
Does your garage serve not as a storage area for tools, boxes, and automobiles but more as a social hangout instead? You might want to think about porcelain tiles. Porcelain tiles can bring a unique, interesting look to your garage that you might not have thought possible. If you use a lightweight resin coat finish on them, they can still prove to be incredibly resilient to damage and weathering. Tiles do tend to be slippery than other garage flooring options, though, so clean up spills as soon as you see them.
If you are still not sure what garage floor type and surfacing is right for you, do not worry. Our Los Angeles garage floor installation experts at Capital Deck & Stair Waterproofing can give you a good idea during a free initial estimate of your project. You want your garage to look great and so do we, so let's work together! Contact us today .