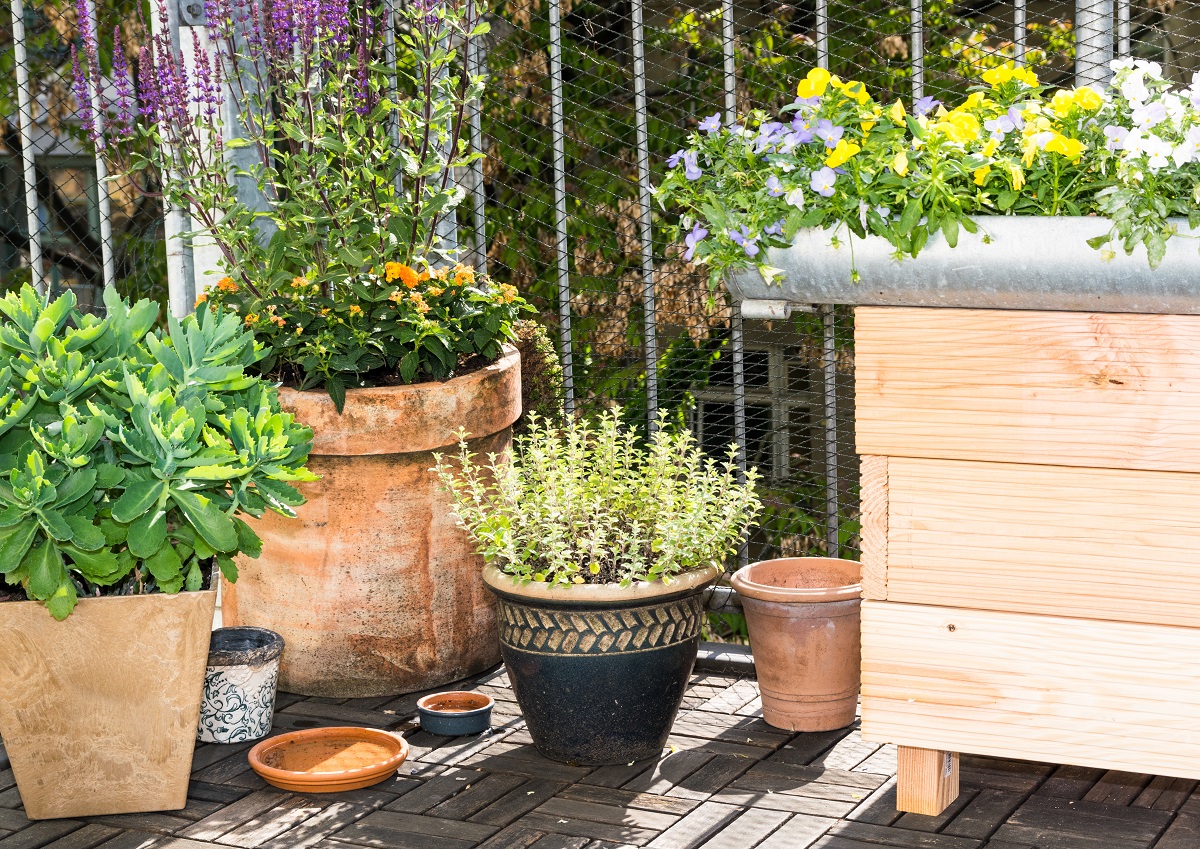 Many homeowners like to spruce up their outdoor patios, porches, and decks using outdoor planters. Planters can include a wide range of sizes and styles of containers that make it perfect for growing flowers, herbs, vegetables, shrubs, and other greenery. Some popular varieties include self-watering planters and wall planters.
Each year, it is essential to prepare your planters and ensure they are summer-ready. There are many tasks that are involved in making your planters look great. To help you get started, we are excited to share the following tips and ideas.
1. Waterproof Your Planters
Whether you have wood, concrete, or ceramic planters, it is essential to make sure they are properly sealed and waterproofed. Waterproofing helps protect the plants against the outdoor elements. Rain, wind, sprinklers, and plant watering can cause the interior of the planters to degrade. For example, not waterproofing wood planters can lead to wood rot.
2. Make Sure Your Planters Have Proper Drainage
Planters need to have drainage holes in them so that they do not hold excess water. Excess water can be an issue for the plants since their roots will be flooded. Additionally, too much water in the planter can damage the planter itself.
3. Customize Your Planters
You can paint or stain the exterior of your planters to personalize them to suit your tastes and outdoor décor. For concrete planters, there are different colors of epoxy coatings that are easy to apply and remain on them better than paint. Paint will absorb into the concrete, so the finished appearance may not match the color you desired.
4. Remove All Dirt and Dead Vegetation
If you are reusing your planters from last year, the first thing you need to do before waterproofing is to remove all dirt and dead plants. Once the planters are emptied, clean the inside to remove excess dirt before waterproofing.
5. Get Cracked Planters Repaired
Instead of having to replace a cracked planter, you might be able to have it repaired. There are different methods that could be used to restore the appearance of the planter. For example, concrete planters can have cracks, chips, and other damage repaired using the appropriate maintenance products.
6. Choose Your Plants
Once your planters are prepped and ready to go, the next thing you need to decide is what types of plants you want. You could choose from herbs, flowers, fruits, vegetables, and small shrubs. When selecting plants, try to choose ones that will thrive in your area. For instance, tomatoes are hardy in many climates.
You should also think about whether you want to add some color with flowering plants. Some flowering plants do well with herbs and vegetables, as do sunflowers. Plus, you get the added benefit of sunflower seeds you can dry and eat.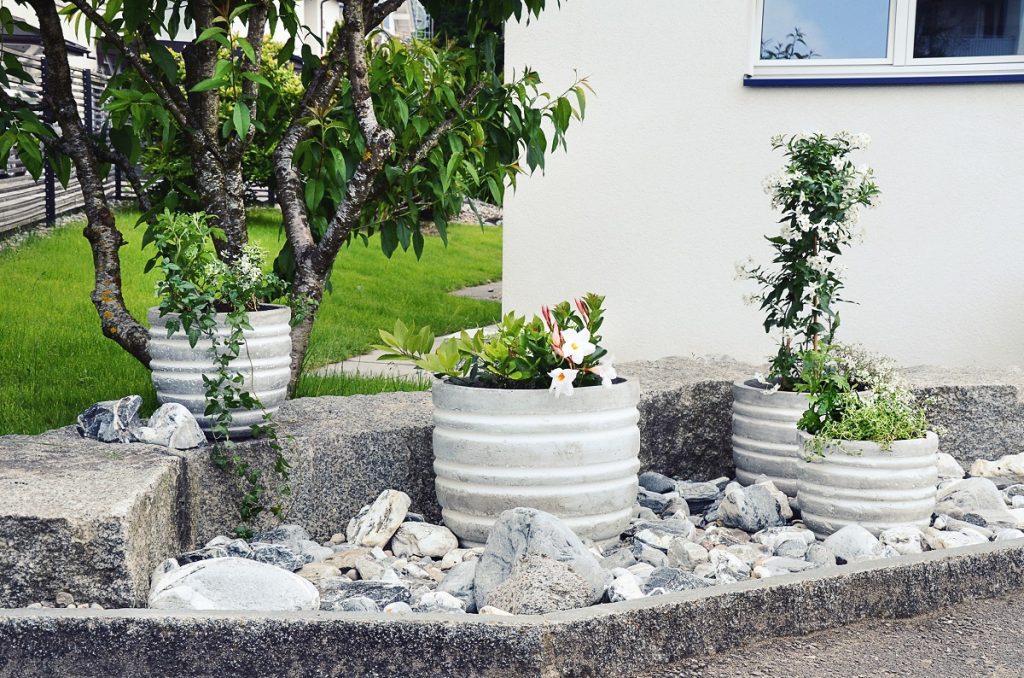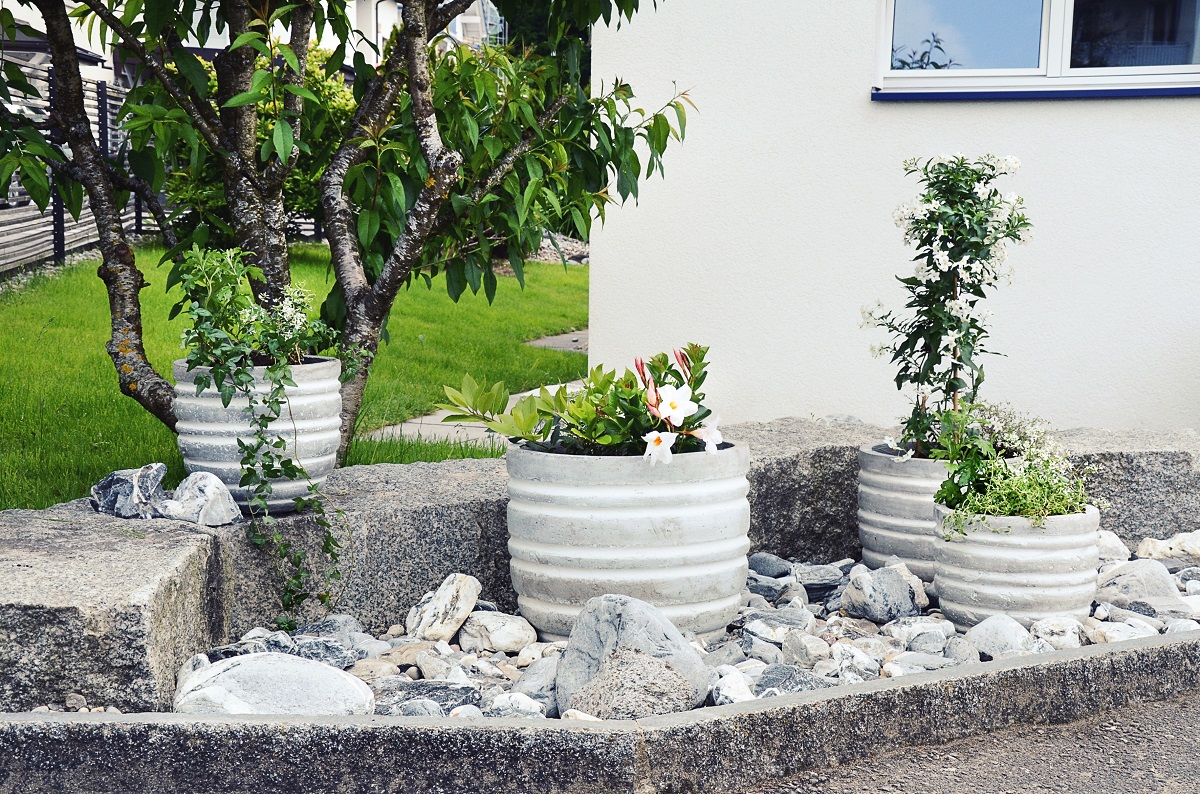 7. Get the Right Garden Accessories
Verify you have the right garden accessories for the plants you are growing. You often need different types of soil, fertilizers, and nutrients for different plants. You may also need to apply a layer of substrate (pebbles, sand, etc.) to the bottom of the planter to help with drainage.
8. Add Some Shade and Seating
Last, don't forget about seating to enjoy your outdoor garden space and a little bit of shade. You could even add a pergola over the area with a removable cover.
For professional residential and commercial planter waterproofing and repairs, please contact Capital Deck & Stair at (424) 339-0953 today!
With the New Year rapidly approaching, you may be busy making your New Year resolutions and preparing to make transformations in your life. While your mind is on renewing old things and bringing them up to date, it's important not to forget your home, and especially your deck.
In sunny California, the warm weather will be here sooner than you think, and it'll be time for summer barbeques, splashing in the swimming pool, and spending long evenings on your deck. Why don't you get a head start and schedule waterproofing services with our Los Angeles deck waterproofing professionals?
Waterproofing can help you refresh the look of a tired and worn out deck. It can also help you preserve your deck for many more years of enjoyment. Our waterproofing solutions are low-maintenance, which means less work and more fun for you. In addition to improving the look and safety of your home, a fresh coat of customized waterproofing can dramatically increase the value of your home or rental property.
We offer warrantied waterproofing service for:
Your home's safety, beauty, and upkeep are important to us. We offer a variety of resurfacing and waterproofing surfaces to help you maintain many surfaces around your property. All our waterproofing projects use superior materials to ensure that your deck is not only waterproof, but fire retardant and flexible to preserve your deck.
We offer custom blended colors at no additional cost, so your new waterproofing coat will blend seamlessly with your existing home and yard décor. We also work around your schedule, and we offer weekend and after-hours services to meet your needs. With multiple crews in the Los Angeles and Orange County areas, we can offer quick, reliable service.
Get the advantage of more than 30 years of deck waterproofing experience for your home. Schedule a free estimate today , and one of our qualified waterproofing professionals will come to your home for an inspection.
Contact our team at Capital Deck & Stair Waterproofing by calling (310) 912-7737 .
With spring right around the corner, you may be looking to add a little life to your patio, deck, or other outdoor area. This may come in the form of adding in new plants, requiring the addition of planters. It is important to remember that planters should be waterproofed .
Whether you are looking to install a new planter or you already have outdoor planters, waterproofing them is essential to making sure they last.
Why Is Waterproofing Key to Durability?
First of all, your planters, just like any other outdoor item, needs protection against the elements. Having a planter outside means that it has to brave the wind, rain, sprinklers, and everyday plant watering. Waterproofing your planter can provide you with a multitude of benefits.
If you waterproof your planters, it can prevent the following from happening:
Planters holding in excess water
Water leaking and causing harm to the plants
Lack of draining lines that leads to plant damage
Overall wear and tear running the look of the planter
Also if you already have a planter that is cracking from water damage, we can glue the planter back together with epoxy and help to prevent any future leaking. When you speak with a professional at Capital Deck & Stair Waterproofing, we can discuss the options available for your existing planter and determine if we can fix the issues you are experiencing.
Working With Waterproofing Specialists
With over 30 years of experience, our licensed and highly-trained waterproof specialists have handled a wide array of waterproofing jobs throughout Southern California. Whether you need help with your planter, deck, stairs, or any other outdoor surface, give our Los Angeles waterproof specialist a call. Get your outdoor space ready for Spring and Summer before the seasons are already upon us.
We offer free estimates – call (310) 912-7737 today!